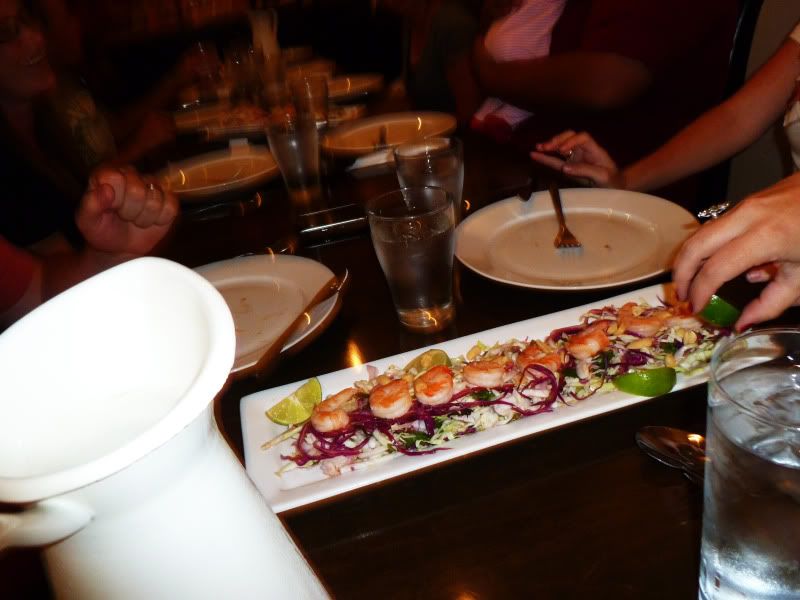 Celebrate the one year anniversary of Rooster
--one of Provo's best eateries and home to
Utah's best dumpling
s--by going in and ordering off their savory menu. I am currently craving their coconut curry with noodles. And the Oh La La Lava Cake. I just made that name up.
Rooster and this blog--c jane's Guide to Provo--share a close birthday. We celebrated both at the Rooster One Year Anniversary After Hours party this past Saturday night. As a further treat, we sat next to the brilliant
Johnathan Canlas
(am I name dropping? ) and his very adorable wife Callie (cutest freckles!) There was shrimp and peppermint slaw, corn fritters, kimchee, lettuce wraps and a huge honey-slathered shoulder of pork served up family style . . . among other delectables.
Yay to Rooster! Yay to c jane's Guide to Provo!

Please help celebrate our birthday
even more. Will you leave us a comment of love? Has this blog made you see P-town in a different light? Did you have Provo hang ups? Are you over it? What has been your favorite post? Did we make you a believer?
Keep it short.
Just kidding, go on as long as you want . . .
I am c jane and it feels so good to be one.
contact me:
cjaneprovo@gmail.com
or
join me on facebook