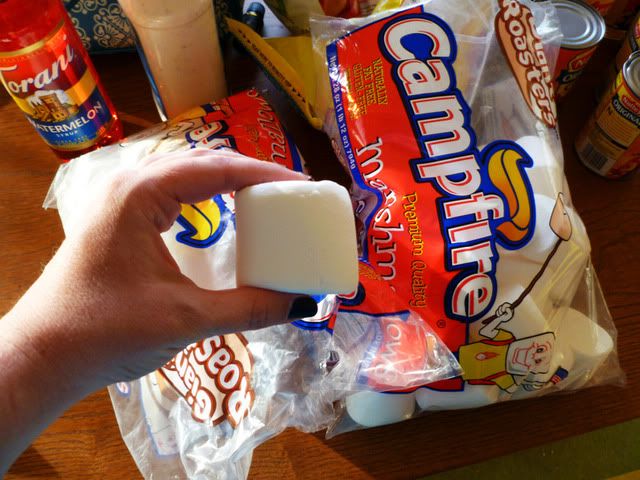 Go to Days Market on Canyon Road
and buy a bag of the gigantic Campfire marshmallows. These babies are HUGE. So huge in fact, you have to wonder,
are they legal?
They will impress your friends and feed them too. Take Canyon Road all the way north to the mouth of the canyon. Head up South Fork canyon until you get to Big Springs Park. Find a vacant spot and set up camp. Enjoy the total mountain view all around you. Take a short hike on the path. Play volleyball. Or just sit around talking about BYU Football (who needs Utah anyway?)
Fresh air, campfire smell, good company and really HUGE marshmallows.
See it to believe it. Baby.
I am c jane and I have a bag of these marshmallows in my possession.
contact me:
cjaneprovo@gmail.com
or
join me on facebook