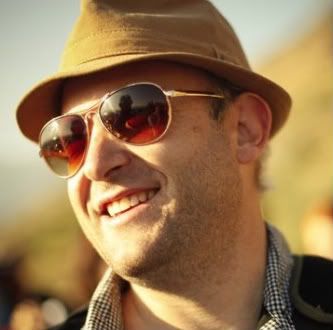 Ladies and Gentlemen,
In an effort to raise funds for our downtown cultural arts (like,
The Rooftop Concert
series) we are holding a monthly fundraiser called
Win Lunch With Your Favorite Provoan
. Here is how it happens, I choose the Provoan and the lunch spot and you get to bid on the ability to devour lunch with this celebrated character . . . and me. Me because, well, I want to be there too.
Let's say you aren't currently living in Provo,
but you want to win a lunch for someone who is, can you bid? Sure thing. Bid away my less-fortunate friends! Surely this will be a gift your loved one will never, ever, forget.
This will run like an auction in the comments section of this post. We will start the bidding at ten dollars and each commenter is encouraged to raise the value
by at least 5 dollars
in each successive comment. The auction will run from
January 10th to January 31st
and the date of the lunch will be determined when we have a winner. When the lucky day comes, the winner will bring a check to the
Provo Downtown Alliance
(or we can work out a paypal invoice) for the top bidding amount and we'll dine the delight out of you. You like? You like!
So without further instructions, here is our Provoan of the Month...
CHRISTOPHER CLARK
One of Utah's most celebrated stage directors and actors. Here are some of his greatest accomplishments:
1.
Acting Scholarship
to
BYU
, B.S. in English
2. MFA in Staging Shakespeare from the
University of Exeter
(where he also received a scholarship mid studies)
3. PhD. A.B.D in Education and Leadership with a Theater Education emphasis from BYU
5. He has made it to semi-finals for
ACTF as an actor,
and 3 of his plays have been chosen to compete at
ACTF as a director
.
6. He has written a play
"The Marrying Man"
which was produced at UVU (which is about Shakespeare's life, all lines used lifted from Shakespearean text), and helped start the touring Shakespeare for Young Audiences Touring Company at BYU which he directed for nearly 10 years.
7. He has starred in
"Stalking Santa,"
and various other films, commercials and voice over work over the years.
Other:
1. Topher is adored by his
wife
and they have five children.
2. Topher plays the piano like nobody's business and arranges his own piano pieces.
3. Topher is really active in his Ward/Church and is currently serving in a Bishopric.
4. Topher loves to read and is conquering Ebert's Top 100 films.
5. Topher is super funny and hates bananas and loves to cut off big chunks of cheese and eat them with saltines.
This lunch would be awesome for...
people who want tips about how to get into stage theater
people who want to get into stage directing
people who like people self-nicknamed Monty
people who want/need to network in the drama circles
people who like (pretty) accurate (positive) celebrity gossip
people who want to have lunch with a genius
people who are Jolly Porter fans
people who like to laugh in large amounts
people who need a pick up
people who want to buy a present for someone who would love to have this lunch
*
This lunch will take place at
Slab
, home of the succulent Chicken Cordon Bleu pizza and well, C. Jane's Breakfast pizza (egg on top!) and is included in the auction.
Starting the bidding at $10.
Auction runs from January 10th to January 31st.
Highest bidder wins.
Ok? Let's get generous!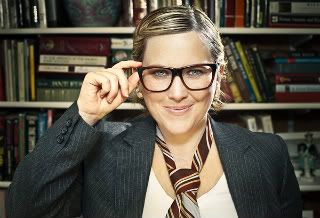 I am C. Jane Kendrick

and I'd like to thank Lisa Valentine Clark for help with this post.

You can contact me personally at

cjanemail @ gmail.com

or leave comments

on my facebook page

and if you are on twitter you can find my tweets

here.

But no pressure.