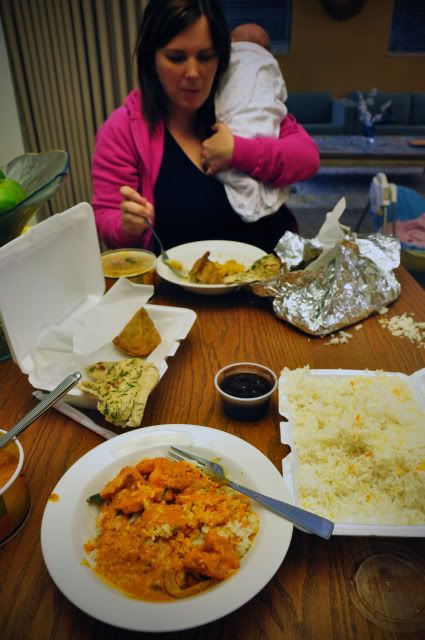 Ring.
Ring.
Ring.
"Hello. Bombay House."
"Yes. I need to order for pick-up."
"Name and telephone number please."
" Courtney, 801-787..."
"What you want to order Courtney?"
"One Chicken Tika Masala, One Vegetable . . ."
" . . . Vegetable Coconut Korma? Yes?"
"Yes."
"What else?"
"Two orders of . . ."
"Samosa? And two orders of Garlic Naan? Yes?"
"Hey. How do you know my order?"
Deep, Indian-accented laugh. Like Punjab on Annie.
"Yes. That is all?"
"Yes."
"25 minutes."
Click.
Either Bombay house is now serving ESP with their meals, or we eat there more than I think we do.
If you are in town for Women's Conference, give Bombay House a try. Don't forget the Mango Lassi. Welcome to our town!
contact me:
cjanemail@gmail.com
or


join me on

facebook