I've got two options for you this weekend.
That is right,
two whole options
.
Friday Night: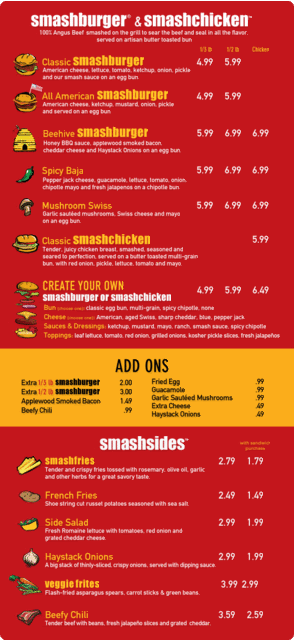 Take your date out for an eventful evening.
Start early at 5:45 so you can enjoy a leisurely dinner. Have you tried the Beehive Smashburger at
Smashburger in Orem
? It is worth trying, according to me. Here is a snippet about it from their website:
Smashburger's menu features a special Beehive Smashburger made with Utah residents in mind. The Beehive Smashburger starts with a one-third or half-pound 100-percent Angus beef burger topped with honey BBQ sauce, applewood smoked bacon, cheddar cheese and haystack onions on a toasted egg bun.
The closer I am to giving birth, the more I love bacon, therefore this was an enjoyable burger for me to devour. I chased it with smashfries which are skinny fries tossed with olive oil, rosemary and garlic. Chup went with the smashchicken and also smashenjoyedit.
Drive down the parkway to BYU campus
for the
Courage to Shine concert
. Our favorite Utah musicians will be there, Peter, Sam and my girlfriend Mindy all to benefit orphanages in Bulgaria. Enjoy the entertainment and fill your heart up right for giving to a good cause.
Did I mention Miss Utah will be there too?
After the concert
finish off your evening at the
Cocoa Bean Cafe
with either a steamed milk or a cupcake or (why not?) both? Relax, review the evening and silently thank me (c jane) for planning such a delightful date.
Saturday Morning:
Chup and I love morning dates, so here is a creative one, also with a charitable cause!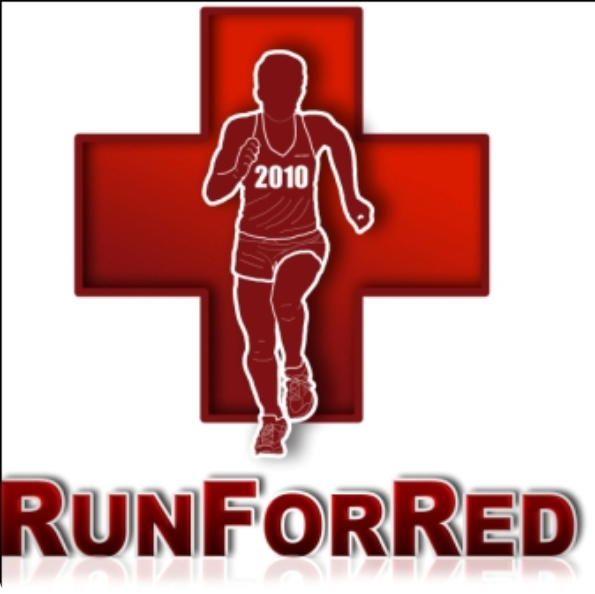 Head to "the best kept secret in Provo"
(which I always thought was the BYU Homecoming parade) the
Run for Red 5k
which starts at 10am at Independence High School. This 5K really benefits Utah County since all proceeds from this event go to the American Red Cross's local disaster relief funds which is used to alleviate the financial burden on community members faced with disaster. And hot dog do we need a fat relief fund because remember the WASATCH FAULT that terrifyingly runs through our town? But guess what else? Every participant gets a t-shirt!
The run/walk welcomes participants of every age and fitness level, even
you
can do it.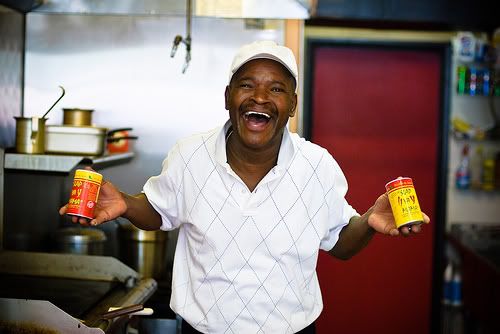 After the 5k you are going to be hungry.
The 5K actually provides breakfast, but just in case you want to try something new . . . Head to
Joe's Cafe
in Orem for the best Southern breakfast in Utah County. You will want to order the biscuits and gravy. I am telling you this because Chup said they were the best he has ever had. Chup is a connoisseur of biscuits and gravy so you can take his word for it. Or, if you like two witnesses,
Scott Wiley
has also declared the biscuits and gravy at Joe's the best he's ever had as well. And we might as well continue by declaring that
Jed Wells
said Joe's burger was the best he's ever had. I liked the grits. What?
Plus, you've got to meet Joe. You just have to. And ask him to do the moonwalk.
You'll see what I am talking about.
(Herald review of Joe's is
here
.)
* photo of Joe is from
here
.
Happy Weekend!