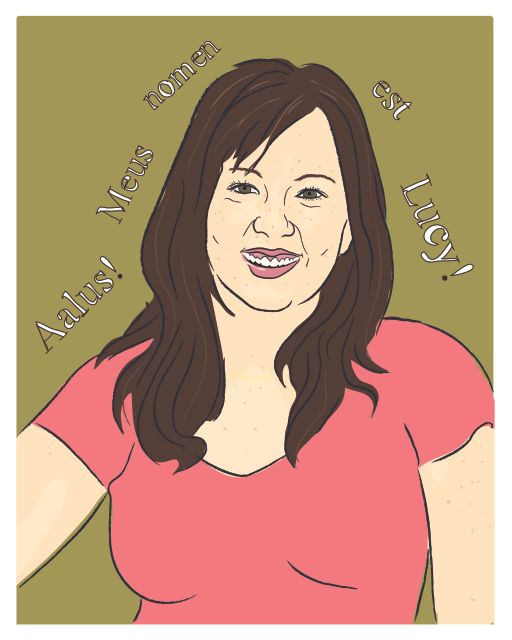 This is my sister Lucy.
She was the only child of nine who went to a private school, Meridian on ninth east.
She wore a uniform and had concerts.
She was so cultured by sixth grade we didn't know what to do with her.
Our family wasn't used to all the refinery.
Then later when she opted to go to Provo High, she was a cheerleader.
And had boyfriends and name-brand clothes.
We thought, "Oh this is more like it."
Our saucy little Lucy.
Now she is a wife and mother.
And lives in Provo's west side.
She is a little west side and a little east side.
The best of both worlds.
Happy Birthday Lucy!
(digital portrait by
Jess Smart Smiley
)