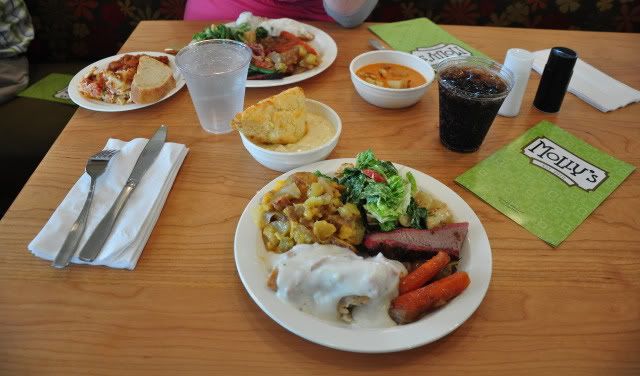 Ok...so I broke bread
with the CJane and her Chup last week at the new Molly's restaurant, and I wanted to give my two cents on the time well spent....
Molly's is a home style, almost diner type eating experience. The rolls are fresh, the potatoes creamy. The kind a place where you'd like to go and sit for a couple of hours (if one had a couple of hours to kill), eat, and look out the big windows at Provo's majestic mountains. The restaurant is new. The woodwork incredible, great lighting, great tunes, making the whole experience very warm and inviting.
The restaurant houses just enough...nice space. Get a booth. Molly's only serves the lunch crowd. It's not fast food. If you're going to come, plan on sitting and taking a load off.
Ok the food. The food is the same wonderful food we've known from the
Marvell family
for many many years. Baked Beans, cooked vegetables, spinach salad, coleslaw.....Soups, tomato basil, potato corn chowder. Great breads. The meat selection was my favorite...braised beef or pork, seasonal chicken, Carolina pulled pork, beef brisket and grilled chicken. The meat is cooked to perfection. I had the beef brisket. It had a great smoky taste to it and was very tender. Cannot forget dessert. I recommend the chocolate cream cheese cake, TDF! (that's To Die For) It was all priced right from a sandwich and two sides at $7.75 to a good lunch plate for $8.75 (includes choice of meat, two sides and bread). Many items and a combination can be purchased to save on the pocket book.
Molly's is a family owned and operated business. The Marvell family has been a staple in the Provo community forever. They are a tight knit family. Their Dad has a knack for feel good food. I overheard that the name Molly's came from Momma Marvell who always had a warm cooked meal on the table for her kids.
Come hungry and leave satisfied...a nap may need to be scheduled. Two thumbs up for me.
Opening day is April 13th.
Tue-Fri 11am-3pm
753 W Columbia Ln
Provo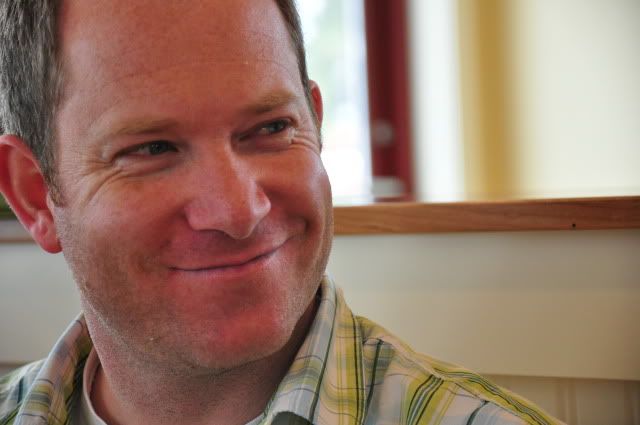 Andrew Clark is my fourth brother. He likes to predict the weather, play with his four children and eat his wife's good cooking. He also comes with a quick sense of humor and a tender heart.