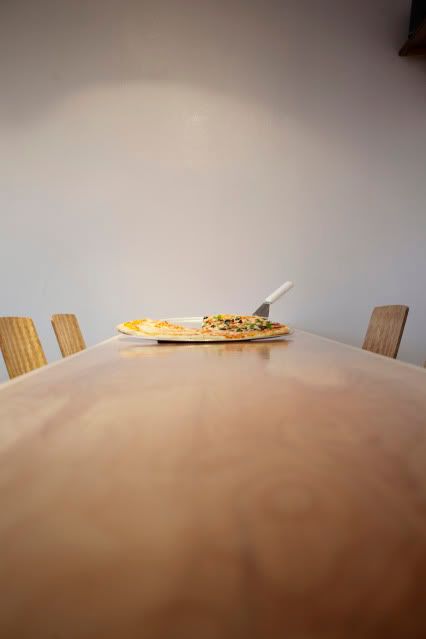 Full disclosure:
I know the owners of SLABpizza.
The first half is Mr. Andy & Simy Gartz the foodie gurus who kindly delivered Provo's best Asian fusion restaurant--
Rooster
.
The other is our neighbor Eric Beutler. He's the guy who bought a couple pizza ovens (way back when) at a garage sale for $2. Now he makes pretty good pizza to sell to the public.
Did I say pretty good?
I meant pretty dang good.
(And if this wasn't a Provo blog, I might use stronger language.)
SLAB can give you Pepperoni, it can give you Cheese, it can even give you Hawaiian. If you were to order any of these I think you'd be a satisfied customer alright. But you'd be missing the point. The point where Andy and Simy Gartz come in.
The point where really great crust meets Thai Chicken with peanut sauce.
Or the New Mexico Green Chili--a nod to Andy's home state and fine producer of spice. A pizza with meat and chili so tender and vivid your tastebuds will remember it for days.
But mostly, you simply must try (as in: YOU SIMPLY MUST TRY) the Buffalo Wing pizza. It comes with a ranch-wing sauce smothered in blue cheese and happy bites of chicken tickled by celery. Yes, tickled by celery.
On a related note, have you ever been tickled by celery?
SLAB is sold as pies or as slab--as they call it--which is a good ten inch wide pizza: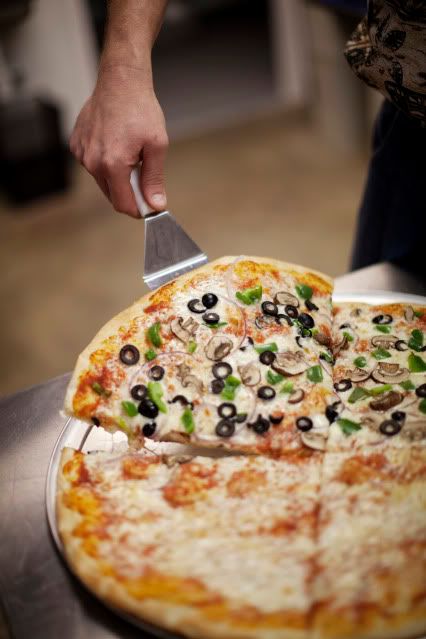 (a slab)
Basically, this is fun pizza.
It is a little artisan, a little homemade, a little experimental, a little traditional. As Eric says, "We want to be a part of the pizza community here. Add to it." With the success of Pizzeria 712 and Nicotalia's, I predict SLAB will fit right in.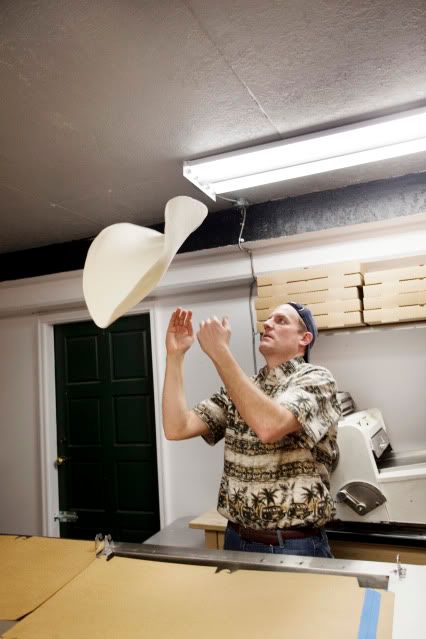 Thanks to my famous friend Wendy of
Blue Lily
for meeting me for an early dinner and taking photos as we wound ourselves around two pies.
(Ok, mostly I did the eating.)
(For two! I am eating for two!)
Buffalo Wing slices with Wendy is a very choice way to enjoy Provo. You can get the pizza, but the friend is
mine
.
SLABpizza online menu
here.
669 East 800 North Provo, UT 84606
(801) 377-3883
(We call for take out regularly. Prime.)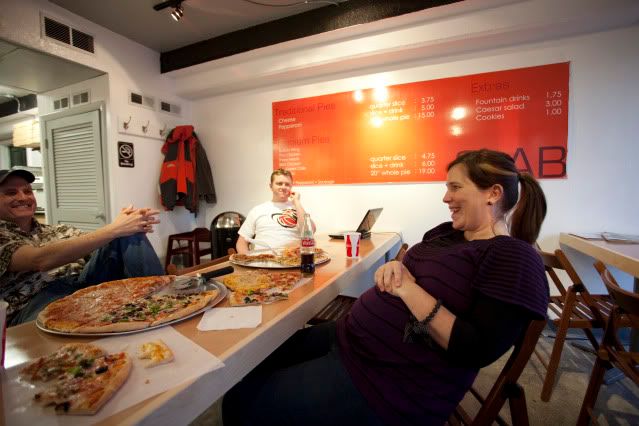 Yes.