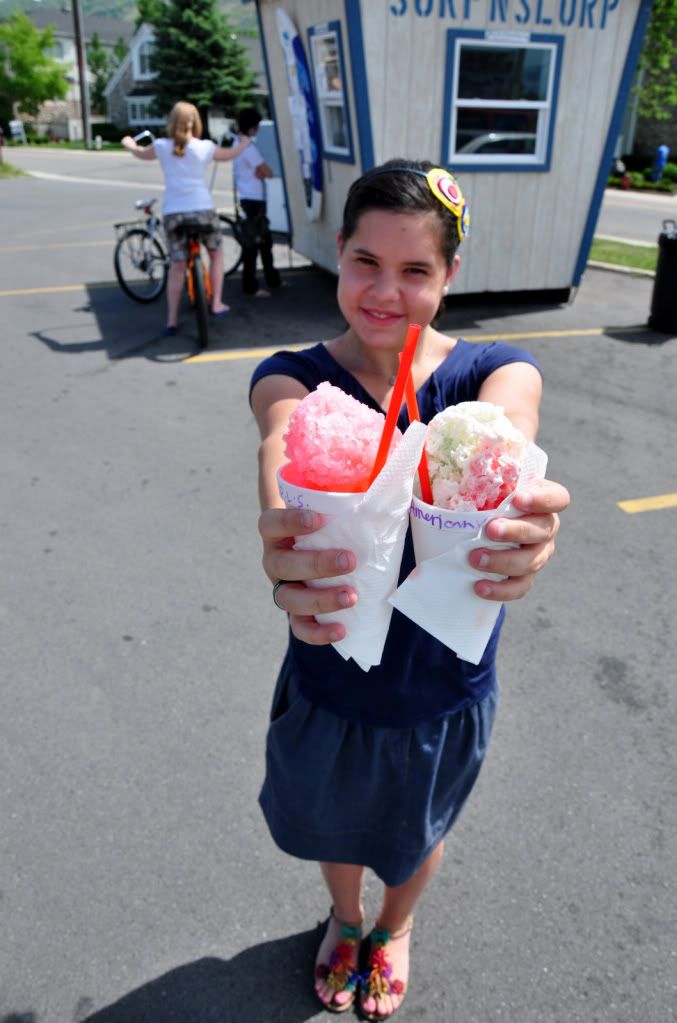 Go to the Surf n Slurp
in the parking lot of Day's Market (off Canyon Road). Order yourself an American Dream with Cream. It's blueberry, coconut and everyone's favorite tiger's blood, making for a patriotic icee in red, white and blue. Then a generous helping of cream on top to add to the already flavorful concoction.
God bless America!
My niece Lindsay also recommends the sour pink lemonade.
*they take debit and credit cards. Bonus!
I am c jane and I will see you there!
contact me:
cjaneprovo@gmail.com
or
join me on
facebook