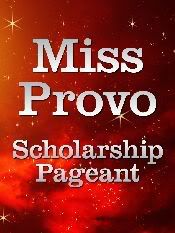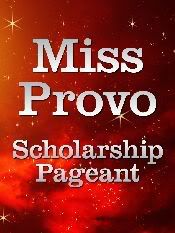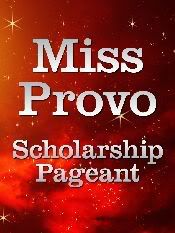 It was the best of times,
it was the worst of times.
I am talking about the Miss Provo Pageant of course.
Last February
it was announced
that Provo no longer had funds to keep the pageant alive. It looked bleakly as though there was no hope for a Miss Provo 2010. Some wondered what kind of impact this would have on our fair town. Pageant organizers charged the media with all sorts of responses:
"Representation at state-wide parades!"
"Losing an important city-sponsored ambassador!"
"Role models!"
"Volunteerism!"
"Ribbon cutting!"
etc.
With the media steam on their side, the organizers got to work. They
networked
, toiled and pounded Provo's pavement until they found helpful sponsors. (Who needs city funding anyway?)
And this Saturday, April 10 at 7:00 in the Covey THE SHOW WILL GO ON!
Here is the final invite from the Covey Center's website:
Miss Provo Scholarship Pageant
7 p.m.; $10 pre-sale- $12 day of main floor
$20 pre-sale, $22 day of, balcony
April 10, 2010

Click here to purchase tickets!
The Miss Provo 2010 Scholarship Pageant will crown the next Miss Provo, who will then represent Provo city for 2010-2011. Miss Provo receives scholarship money in exchange for representing Provo in parades, and special events through out the state.
Kristine Johansen, who has been serving as Miss Provo will pass the crown onto this year's winner. She will then prepare to compete at the Miss Utah Pageant in June.
Miss Provo and Miss Utah are affiliated with the Miss America organization and Children's Miracle Network.
Miss Provo lives to see another day!
Thanks for your hard work Kristine and good luck to the next winner!
Another thing
you might consider doing in Provo on Saturday:
Dance Your Day
:
$5
Dance Your Day is a free-form dance experience with no instruction, choreography, practice, audience, pairing off, performance or critique. What it IS depends on you. It can be a meditation, a stress release, a work out, an excuse to get out of the house or any combination of the above and more! We spin 50 minutes of continuous world music rhythms and end with an opportunity to rest and share what you experienced in your dance. Come dance your day!
It sounds like my kind of deal, if you see me there all puffy and pregnant don't laugh at my free form. It induces labor (so I've heard).
See
here
for more details!