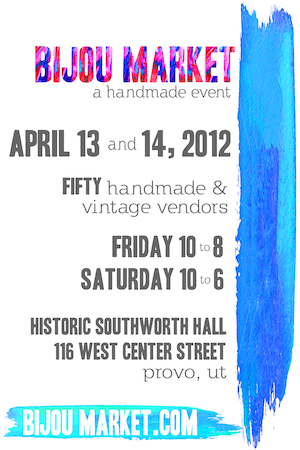 One of my favorite events in downtown Provo is happening this weekend, Bijou Market. It's a grouping of Utah's best artisans and craftspeople selling creative little gifts and delights. It's a biannual event and I try to make it each time.
Mother's day gifts? You will find them here.
Also, get your portrait drawn by Caitlin Connolly aka
Lady Hue
.
See their website for more details.