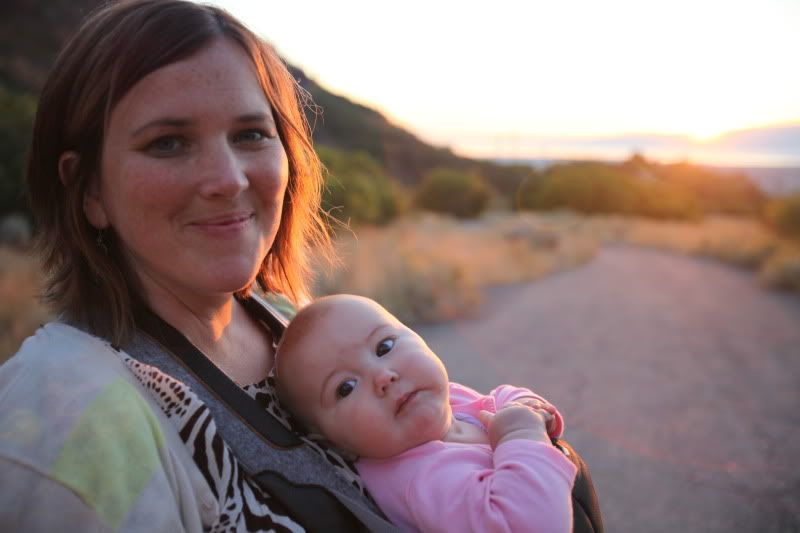 Rock Canyon trail, October 2010


Post by Jesse Gray
My name is Jesse Gray and I am a student at Utah Valley University majoring in Political Science with an emphasis in International Relations. For the majority of my life I have lived in Utah and like most Utahans I have come to love and enjoy the distinct landscape and community with which we are blessed.
I have always been mesmerized by all the outdoor activities so readily available. For example, I love to rock climb (although I am more prone to falling than actually climbing). One of my favorite climbs is located in Little Cottonwood Canyon called Penta Pitch. It is a three-pitch climb just opposite of the LDS church's vaults (where they hide all the gold). It is an exhilarating climb.
Utah's hard work and diligence has created a successful atmosphere that has evolved since the pioneers despite its diverse, rugged and special conditions. For instance in the wake of the current economic crisis unemployment has been lower in Utah than the rest of the nation.
Utah's success can be attributed to many hardworking people who over the years have been governed by proficient principles creating an affluent ambience. Utah has become accustomed to an exceptionally diverse economy that has adequately adapted to its unique geography.
However, it is more than just "economic factors" and impressive statistics that make Utah such a great State to live in. Utahans are dedicated to strong, principled values, seek to be self-sufficient and have strong entrepreneurial and philanthropic inclinations and view the world humanely and in a positive light.
Utah Valley University was host to the Women of the Mountains Conference in 2007 and the Secretary General of the United Nations recognized Utah's ambitious goals to sustainable mountain development. Utah will further demonstrate its hard work and strong values through the Women of the Mountains Conference, which will be held at Utah Valley University this March 8-9.
There will be workshops and panel discussions with ambassadors, diplomats and representatives from many nations and organizations to discuss how to do what Utah has done in achieving sustainable mountain development and the vital role that women play in realizing it. Utah's success will be highlighted and other nations will seek to implement the same strategies in their countries.
As a citizen of Provo I am delighted to have the Women of the Mountains Conference hosted at Utah Valley University. I feel that
Utah has a unique opportunity to be a leader and aid many countries productively with knowledge and experience.
It is admirable that so many other nations have recognized the success of our community and want to emulate the same strategies and lifestyles that we have come to enjoy here.
Please come and support the conference at Utah Valley University March 8-9. There will be many events and workshops and we hope to have support and interaction from the citizens that have helped to make Utah such a great State. For more information visit our blog at internationalmountaincoalition.blogspot.com for more details and
/or contact us at womenofthemountains@gmail.com.