Let's turn our attention once again
to Provo-based comedy.
Billed as "the cleanest comedy in the world" and Provo favorite
The Left Field Stand Up Comedy
is doing
3 huge shows
this weekend at the Jeanne Wagner Theater in Salt Lake. Included in the group is headliner Stephen Jones, he of the BYU-made
New Spice video fame
. It's going to be entertaining and funny (remind you of anyone?
Chris Clark
? Lunch? Good cause?) and I think we should all go together.
Rent a bus?
January 14th 9:30
January 15th 7:00
January 15th 9:30

And what?
You like promo codes for half-off tickets? Watch this:
Buy
tickets
here
.
See
The Left Field website
here
.
Like them
on facebook
here
.
BUT WAIT?
You want to go on a date with Stephen Jones?
This is a C. Jane exclusive offer. SINGLE LADIES: send in your best homemade joke to
leftfieldstandup@gmail.com
and whichever one Stephen Jones thinks is the funniest, he will take on a date...and get 4 tickets to the next show.
That's right, I am emailing all my funny single friends. (
Ashlee
, you, this dude is cute.)
p.s. If you love to be on camera, this show will have a full camera crew--taping for an upcoming widely distributed DVD. Check your teeth before you go.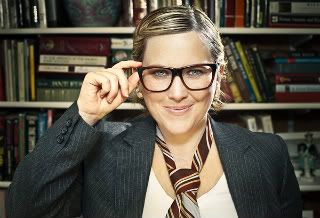 I am C. Jane Kendrick

and I am serious about that bus by-the-way.

You can contact me personally at

cjanemail @ gmail.com

or leave comments

on my facebook page

and if you are on twitter you can find my tweets

here.

But no pressure.