Post by Andrew Clark
BYU Basketball 2011 so far has been a stellar year.
With a record of 17-1 and a top ten national ranking it is good to be a Cougar hoop fan. The media press is making a big to-do about one Jimmer Fredette and rightfully so, but if you ask me it goes back to December 1, 2010 when the Cougars went into a hostile crowd at Creighton and got a 12 point victory. Creighton is a tough place to play and our boys in blue grew up a lot that night. Since the Creighton game the Cougars have strung along some impressive W's with wins over Vermont, UTEP and conference foe UNLV. Not to mention a 22 point drubbing of history-rich University of Arizona.
Let's look at the key game to this point...UNLV. It is now or never for these senior Cougars as the program will leave the MWC for the Western Coast Conference next year. On January 5, 2011 Jimmer placed the team on his back and embarrassed the 24th ranked Runnin' Rebels on their own floor. Jimmer was off to a slow start scoring only 3 points in the first 15 minutes this to the delight of the Rebel faithful as they chanted Jim-mer...Jim-mer. Jimmer then went on to make his next 4 of 5 3-point shots to score 14 points in the first half. The second half belonged to the trio of Jimmer Fredette, Jackson Emery, and Provo Bulldog Brandon Davies. Emery and Fredette combined for a total of 61 of BYU's 89 points. The Rebels did not have an answer to the dynamic duo and saw themselves lose in ugly fashion 89-77 and it really wasn't as close as the score indicates.
BYU has won 2 conference away games and one home game to this point in league play. This including the win at UNLV and a win at Utah. I would like to belittle the Utes a bit but I won't. They too had no answer for Mr. Jimmer Jammer. Jimmer torched the Utes for a season high..(gulp) 47 points.
So what does it all mean you ask? Well, it could be monumental. The team today has great momentum, the nation's leading scorer, and they play in a decent basketball conference. I believe they have two losses coming to them. One at San Diego St. The Aztecs are good and are more athletic then the Cougs. I also see them dropping a home game somewhere down the line to may be UNLV, San Diego St, and may be a New Mexico sneaks up on them. With the Aztecs as good as they are the Cougars should end up 2nd in conference with a two seed in the MWC tournament in March. If they can somehow pull off a tournament championship they could be poised for a 3 or 4 seed in the NCAA tournament.
Let me take off my Tom Kirkland hat for a moment and put on my own thinking cap. This BYU team is fun to watch. They score lots-o-points and do it in a fun and fashionable way. They have great guard play, a budding big guy in Brandon Davies and a great coach. Sit down Danny Ainge, Jimmer Fredette is the best player to ever play at BYU. He is the only reason I tune in. I may never see another athlete like him wearing a hoop jersey at BYU again. Jimmer enjoys stepping on the opponents neck and delights in watching them squirm for their last dying breathe. I appreciate that. I see a lot of that spirit in young Jake Heaps!
Oops did I talk football?
I don't care how good the basketball team is ....is it football season yet? September cannot come soon enough!
Who is going to the game tonight?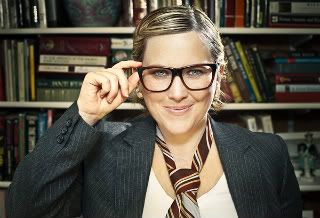 I am C. Jane Kendrick

and there are a lot of strong statements in this post.

You can contact me personally at

cjanemail @ gmail.com

or leave comments

on my facebook page

and if you are on twitter you can find my tweets

here.

But no pressure.