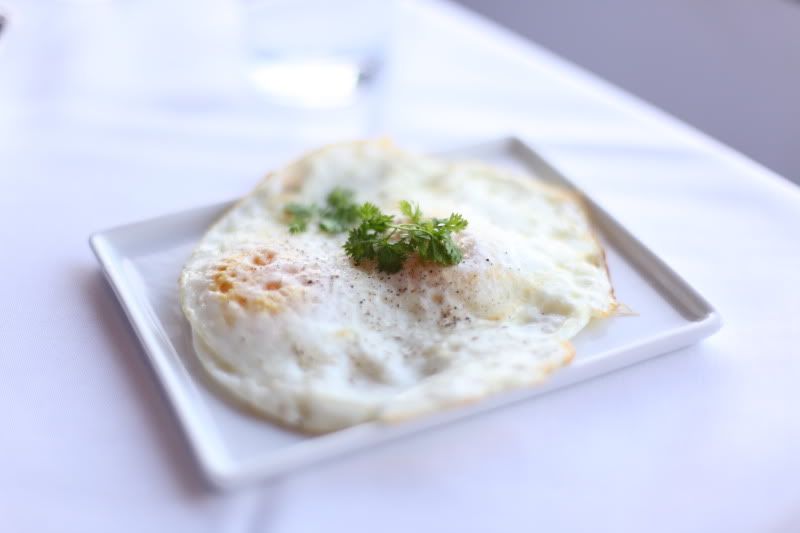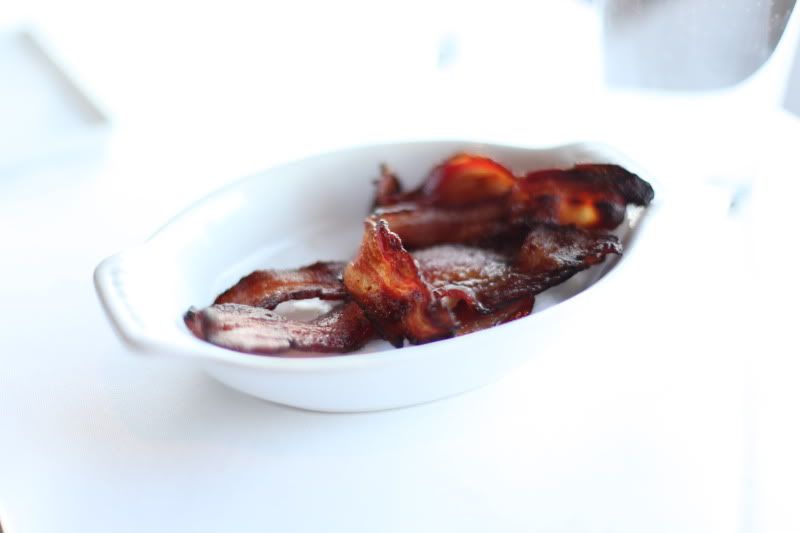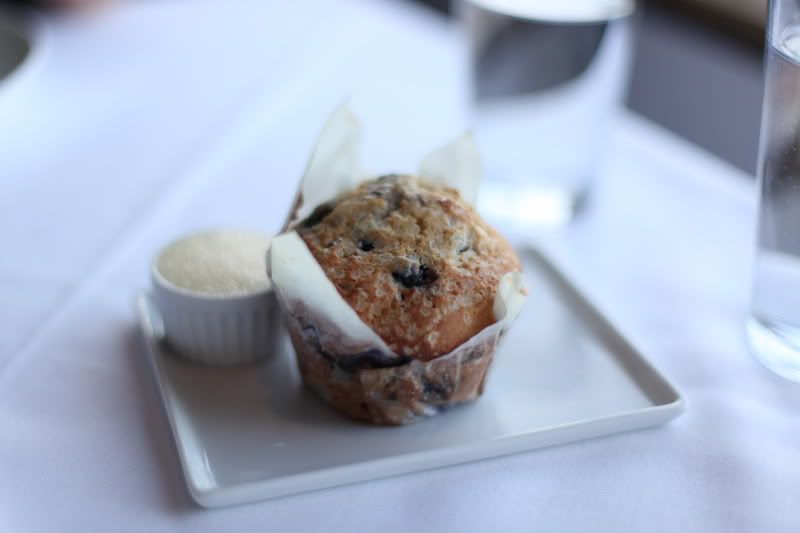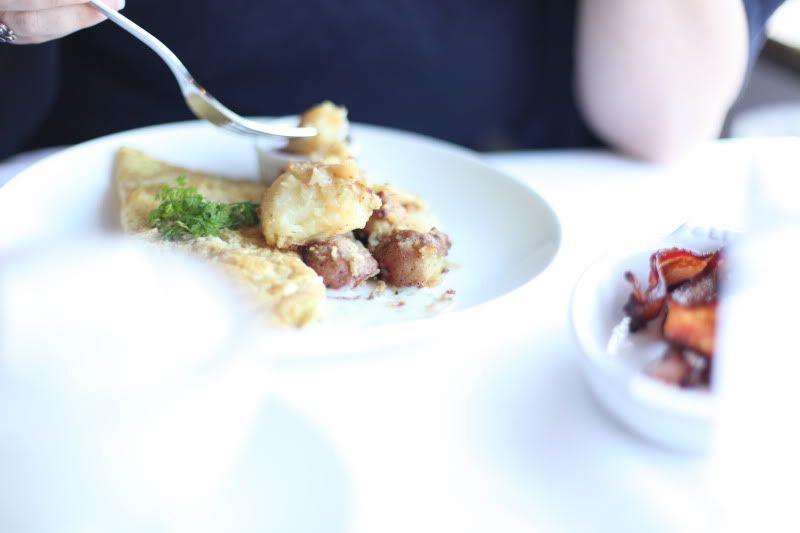 The story goes something like this:
it was early morning, the sun had just melted over the top of the eastern mountain range and softly spread its beams coursing through downtown Provo, lightly touching the windows at 100 North and University Avenue, a local, corner eatery we call
Communal
.
"It's so nice here in the mornings," said co-owner Joseph last week as the same cool-light illuminated his face and camel-colored wool jacket, "we thought,
we should do breakfast.
"
Which is what they are doing these days.
Breakfast of soft biscuits and paprika-infused sausage gravy. Apple littered french toast. Omelets hoarding creme fraiche. House made bacon. Perhaps the best blueberry muffin I've ever had--warm and steamy, hugged by wax paper and collaborating with soft, unsalted butter. And the never-disappointing, award winning cup of drinking chocolate.
Oh yes.
All served up with grace and elegance by foodies who are eager to give you a nice experience. Everything about Communal has class--the serving plates, the mugs, the gravy boats. White and clean, without the stickiness of most breakfast joints, and the 2-hour post meal regret.
I actually said to my Chup, as we were eating, "I don't know what I like more, this omelet or the paisley pattern covering the bench you are sitting on."
And that is what I want. I want the food and the atmosphere to compliment one another so well, the experience is pleasing to
all
my senses. All five of them. That is what Communal does for me. Breakfast, lunch or dinner.
But maybe you should start with breakfast. Most people do.
Let me help. $25 giveaway to a commenter who can tell me what they love about food. Simple? Yes. Until? Sunday, December, 19th midnight.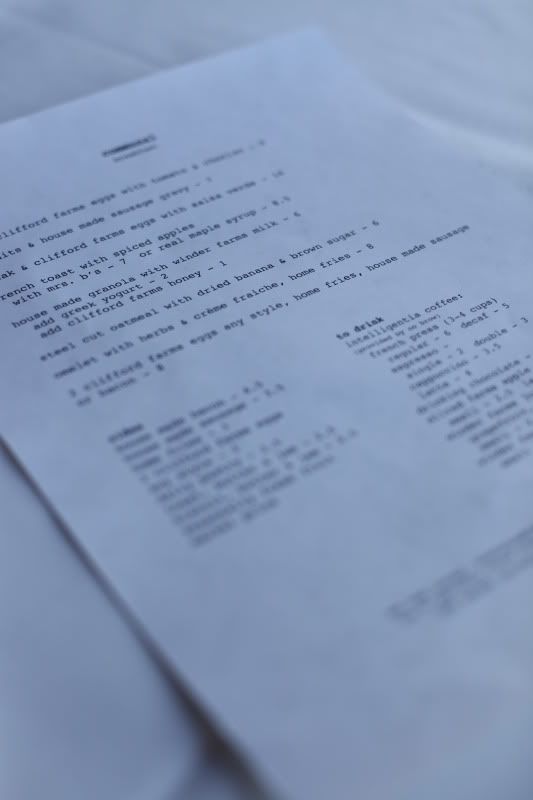 Good luck.
*I've been disappointed lately in new restaurants popping up in Provo, ignoring the beauty of what we have here--the mountains, the valley, the stretching morning sun and infusing that ambiance in their food and flavor.
This is not to say that I don't relish the experience of different foods and cultures and tastes and sights and sounds.
It is to say: I'm tired of too much about the gimmick, not enough about the food.
A grateful hole-in-the-wall can make up in absolute taste. And if taste is achieved there is no need for gimmicks and bells and whistles. No over-stated causes or ploys to manipulate your emotions instead of your taste buds. If food is good, that is all there is. And if by chance you have taste, plus an interesting pattern of paisley to enjoy at the same time, you have near-bliss. If not, bliss.
In my opinion (on my blog).
Our winner is Megan who poetically said:
I adore food. I drive past Communal almost every day and try to imagine one of their dishes being savored by yours truly. But this isn't just about the food--someday I hope to have my reality on the OTHER side of those giant glass pane windows. To hang my jacket on that coat tree, slide into a booth, and bask in the quiet and comfortable deliciousness that is COMMUNAL. Please pick me.
Thanks everyone for entering!
I am C. Jane Kendrick and I'd like to thank Joseph, Colton and the whole Heirloom Restaurant Group team for bringing their gift and taking up shop in Provo.
contact me: