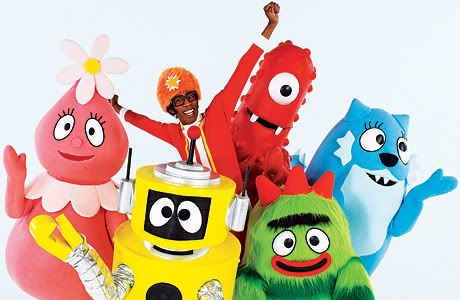 This is a friendly reminder Neighbors:
Yo Gabba Gabba is making a stop in SLC on Tuesday the 9th!
Get your tickets soon. Like now.
For the 2 o'clock show.
For the 6 o'clock show.
Linkage:
Official Production Blog
Official Website of the Show
'Yo Gabba Gabba' Wikipedia entry
Also, tomorrow Nov. 8th YGG will be in PROVO!:
Meet and greet 1pm-3pm
Shops at the Riverwoods in PROVO- Blickenstaff's Toy Store!
I am Courtney Kendrick and I hope I get to meet Foofa backstage.