I was going through some photos
this morning of the night we met our friends the Wileys for Pho at
Rice King Noodle
downtown. We had a giant soups of broth and Rice King's tremendous egg rolls. While dining, we were joined by Provo's elite hipster crowd belonging to Richard Greogry of
Provo Town Square
and friends (you know you're at a good place when you see Mr. Gregory).
The Pho was warm and we lapped it up.
After dinner we took a stroll a couple doors down to view the storefront of Provo's favorite Halloween stop Taylor Made. It was a cool October evening and we enjoyed ourselves in the fresh air and lazy leaves.
As I was remembering that lovely evening this morning, I started to see an alarming trend. There were lights in these photos, floating, glowing, weird lights that did not belong.
Exhibit A (run Huck run!):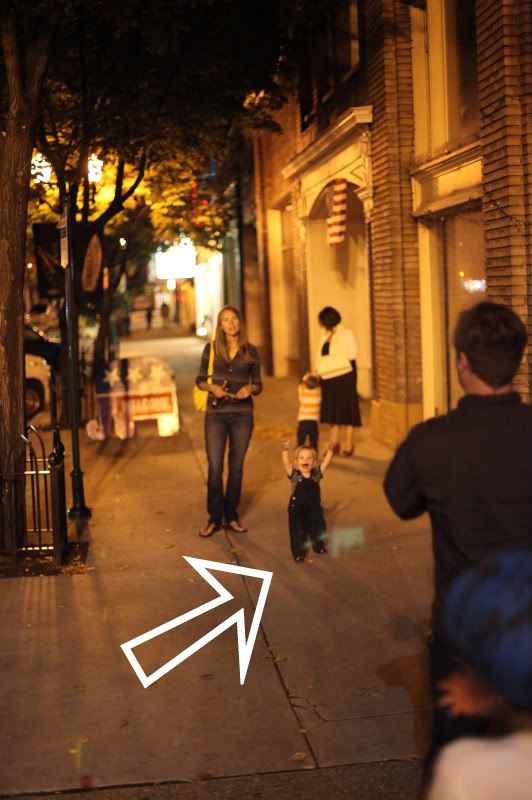 Exhibit B (the ghost of Audrey, maybe?):
Exhibit C (glowing red eyes chasing my son?):
Exhibit D (following us back to our cars):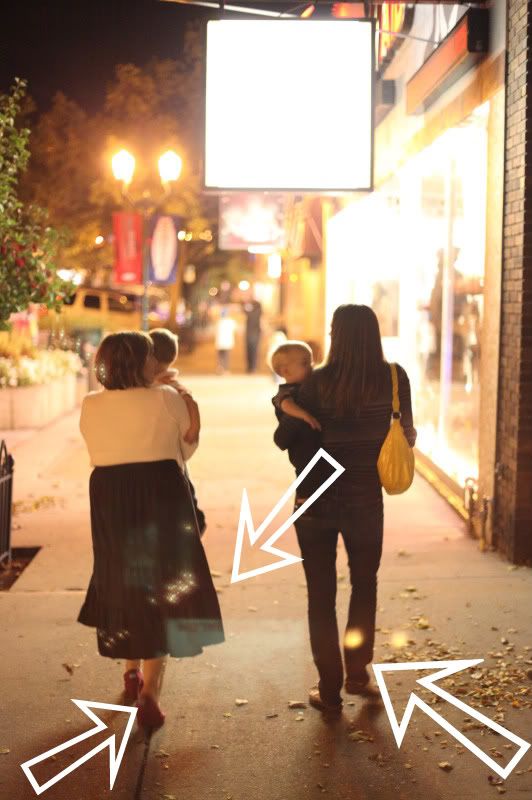 I don't know what was going on exactly, but maybe this guy at Taylor Made had something to do with it?
Anyway,
I am Courtney Kendrick and if you go trick-or-treating downtown on Saturday night, beware!
contact me: