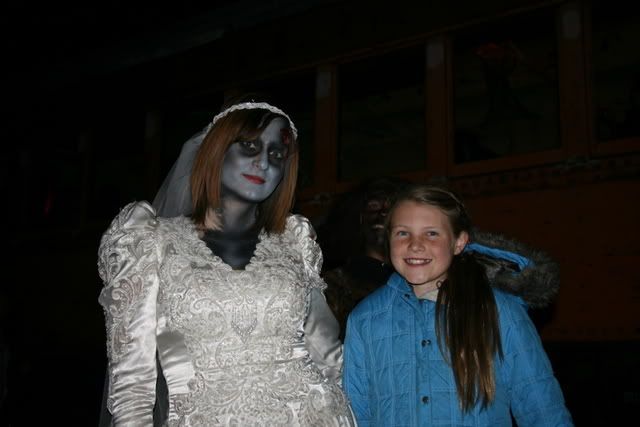 "So the tale goes......"
was how this haunted story began. And haunted it was! Chicky (my oldest daughter) and I braved a dark chilly night and rode the Haunted Heber Creeper this past weekend. The fog hung thick in the air and we could barely make out the train's dimmed lights. Our only friend was the hint of light from my cell phone. We weren't prepared for what we were in for!
Many of us living in Provo have no idea of the calamity, witchcraft and ghostly happenings that took place many years ago up Provo Canyon (they seemed to all happen on a dark, stormy October nights)! Chick and I relived some of these stories as we climbed aboard this haunted train ride. Spooky stories including lunatic cavemen, crazy old jail birds, a distressed bride dressed in white, a scary cat lady and even werewolves (pronounced were-wuffs).
Chick and I stayed pretty calm on the ride until...you got it, we lost our brakes and it seemed we were doomed for an icy, watery grave in the Provo River until...you guessed it again, the Creeper lost power. The train rolled to a creaky stop...everything went pitch black. We were stopped just long enough for many of these uninvited spooks to climb aboard the train . . .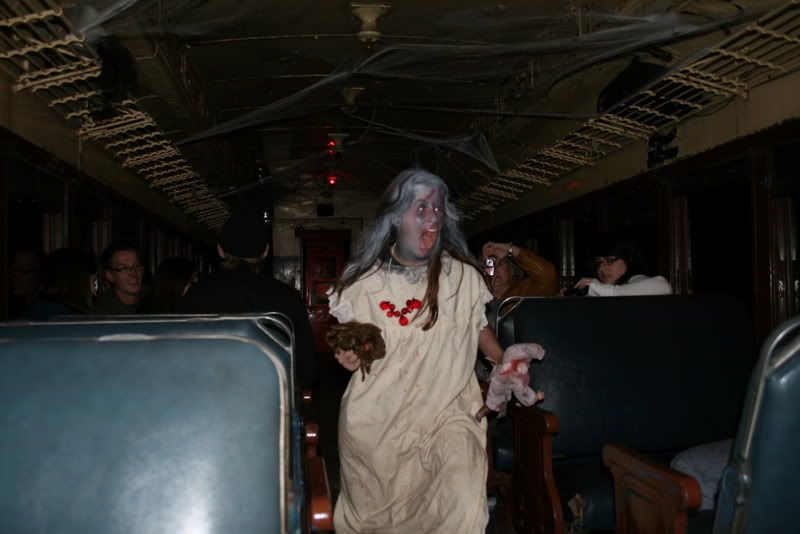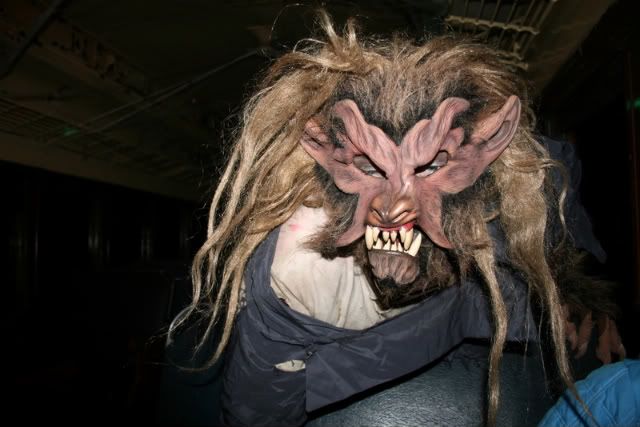 I could tell you what happened next ...but I won't! Let's just say that Chicky and I are glad to be alive!
The Haunted Heber Creeper is a staple in Provo's Halloween fun. Please climb aboard. I paid $20 for Chick and me to ride. It was a bit corny but I think that is expected. Props for décor and scary theme music. In my opinion it is not for kids under 8.
See
here
for more details.




I am c jane I am glad Chicky is still alive too. She's my favorite babysitter.

contact me: