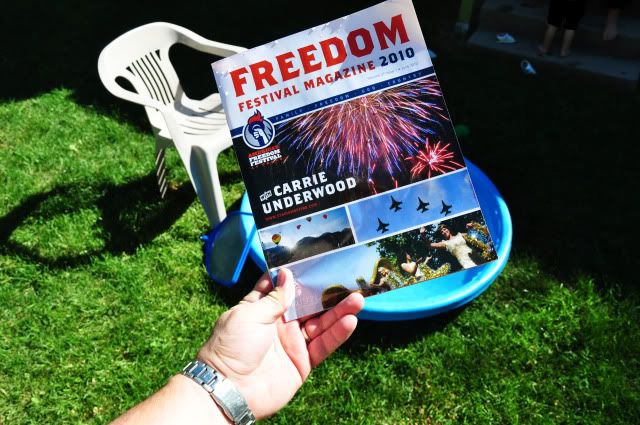 Did you get your copy
of the 2010
Freedom Festival Magazine
? Look through it and decide on the events you plan to attend. Mark them on your calendar, plant them in your phone, tell your neighbor. Also, look for people you know (I see the honorable former Councilperson Cindy Richards on page 48). Then get really excited because the Fourth of July is the best time to be in Provo. Hands down.
p.s.


I am c jane, and I circled the hot air balloons and the patriotic service.
And I like the way Carrie Underwood reads "Provo, Utah" off an obvious cue card.
contact me:
cjaneprovo@gmail.com
or
join me on
facebook