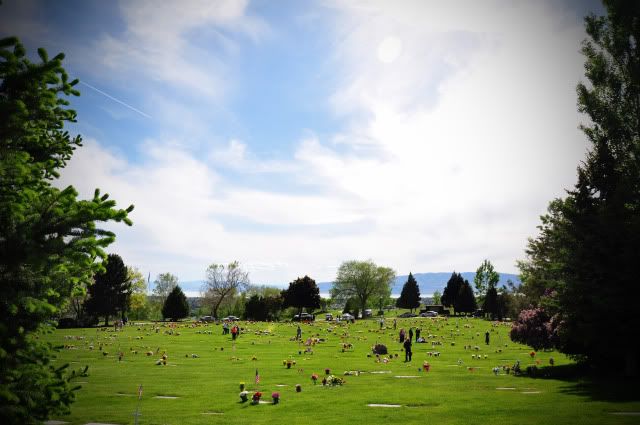 Go to East Lawn Memorial Hills Cemetery
at the end of Timpview Drive. Take the windy drive up to this quiet location. Look for the Last Supper relief and the family of bunnies hopping around beneath the trees. One of the best views of the city, from the east hills to the lake out west.
Happy Memorial Day (one day late) Provonians!
I am c jane, and I remember.
contact me:
cjaneprovo@gmail.com
or
join me on
facebook