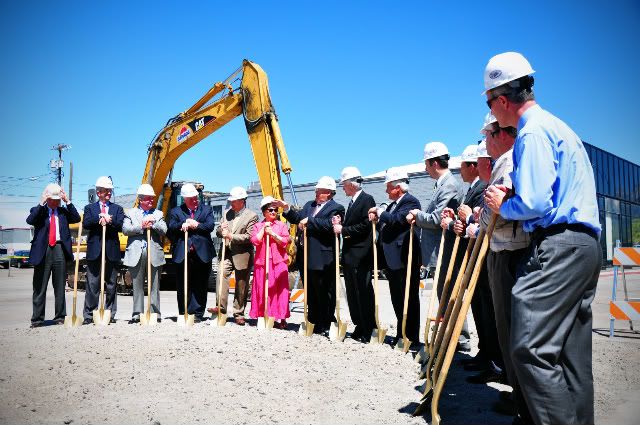 I question the need for hard hats at these occasions, though I understand the ceremonial implications. Still, do we have to pretend there is actual danger of shoveling a minor piece of asphalt with a gold shovel?
Congratulate Provo on today's
ground breaking ceremony for the new Utah Valley Convention Center. The location of the state-o-the-art building will grandly sit on the former spot of
Our Lady of

Atchafalaya
. It will be a large and spacious building to be used for gathering and conventions and (hopefully) motorhome shows (hopefully not). And it's here, in our industrious hometown. Because when all is said and done, Provo is still the heart of Utah Valley. Don't forget it, Lehi. You either, Pleasant Grove.
For more details about the new convention center
go here
.
More Chup photos of the ceremony are as follows:
I give you Mr. Utah Valley University himself, Matt Holland: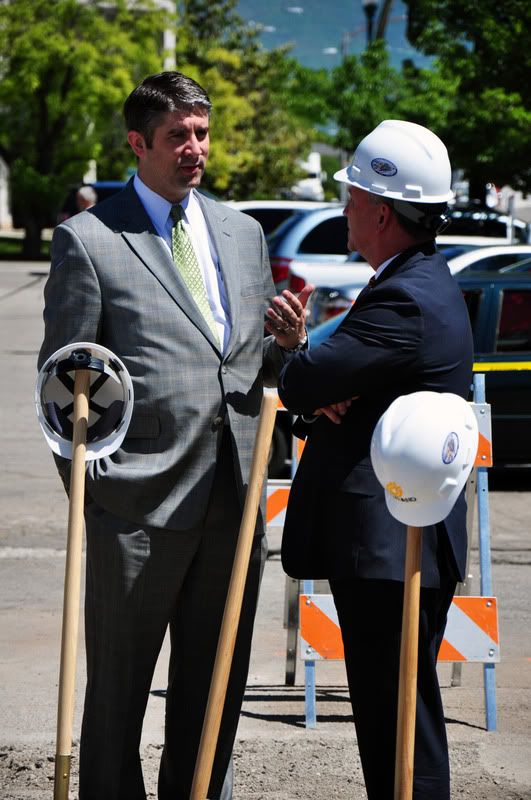 My favorite councilperson Sherrie Hall Everett makes subtle mid-day romantic move on the hunky-yet-hairy UVU Wolverine when she thinks no one is watching (Chup is
always
watching):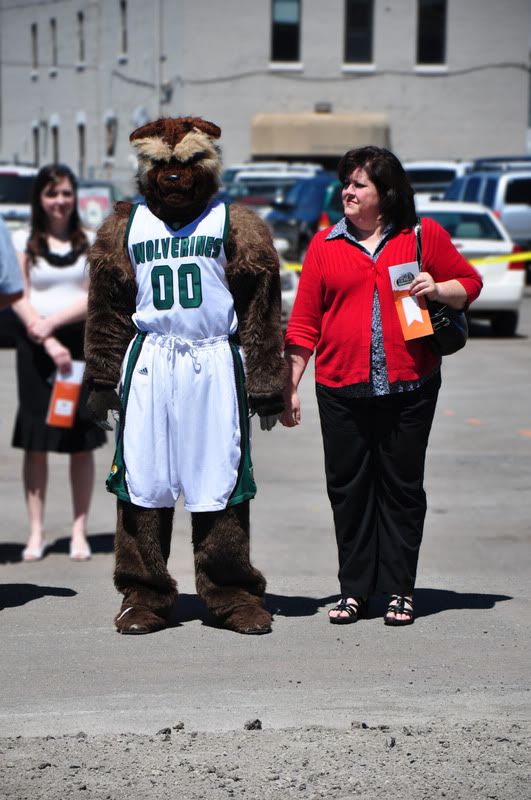 The Wolverine gets around, apparently.
Oh. Just kidding. That baby is mine. Ever Jane happily held by the glamorous Miss Provo, Chelsea Howell:
Mascots. Councilpeople. Politicians. Presidents. Beauty Queens. Babies. Sounds like it's official. We have a convention center underway folks.




I am c jane and I skipped out on the free lunch afterward.

contact me:
cjaneprovo@gmail.com
or
join me on
facebook