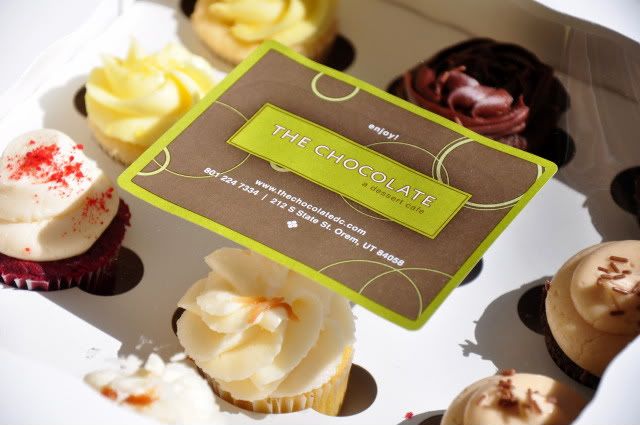 Make your way to
Orem State Street to
The Chocolate
. Try their mini cupcakes, in fact, consider an assortment for $12. I've had cupcakes all over this planet, and in my opinion, these are some of the best I've tasted. And because they are bite-sizable you avoid that overwhelming cupcake experience. You know the one I am talking about--too much of a good thing. Don't miss the Lemon Curd, The Cherub or The Dottie.
Especially The Dottie.
I am c jane, and I sometimes go to Orem State Street if it includes P712 or cupcakes.
contact me:
cjaneprovo@gmail.com
or
join me on
facebook