When asked what I wanted for my birthday
I replied "good food."
I must've been a good girl this year, because that is exactly what I got:
March 11, actual birthday:
Speck Pizza
from
Pizzeria 712
after consuming this pizza, it is hard to believe better pizza exists in the world. And yes, I've had Bianco in Phoenix. The flavor, it is insane.
Photo completely stolen from the now-defunct blog
The New Awesome
.
March 12, birthday lunch with family: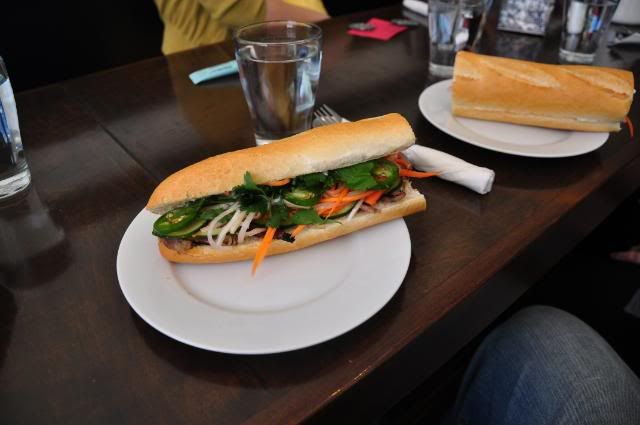 Bahn Mi sandwiches
at
Rooster
a fusion of Vietnam and French culinary wonders on a hearty baguette. So good I had to invite my whole family to try.
(Right now only made by special order, but it can be done!)
More photos: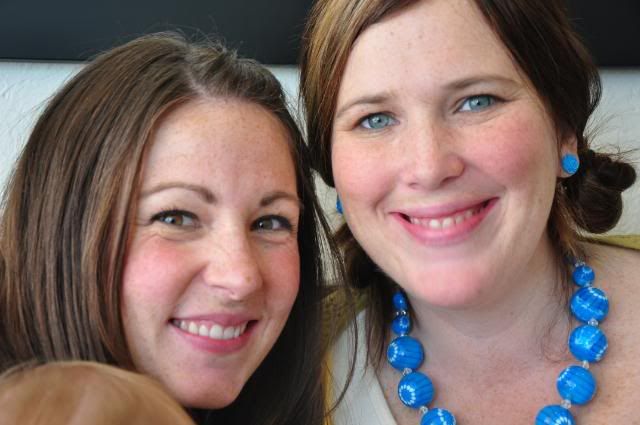 Lucille et Moi (J'ai la pregnant face no? C'est la vie!)
My family, part of them anyway. Chup made them all say something nice about me before dessert. I like that tradition.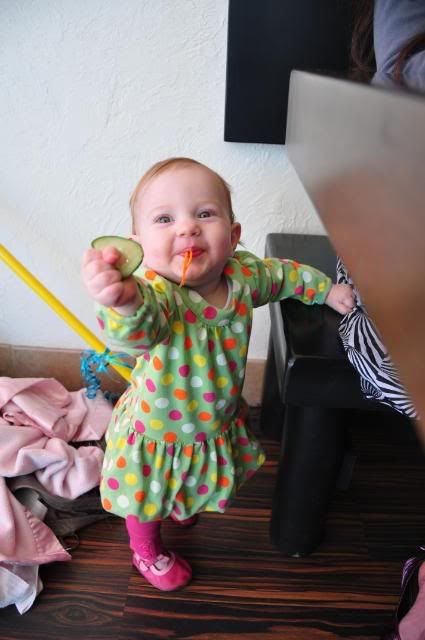 Betsy says "Try the cucumbers! And maybe the carrots!"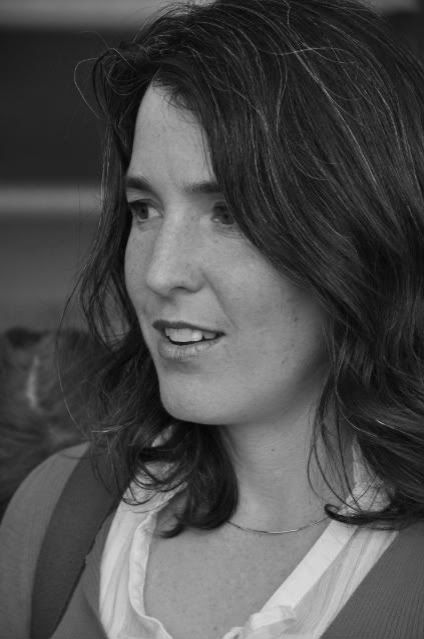 Page, my older and wiser sister.
Oh, fancy ring!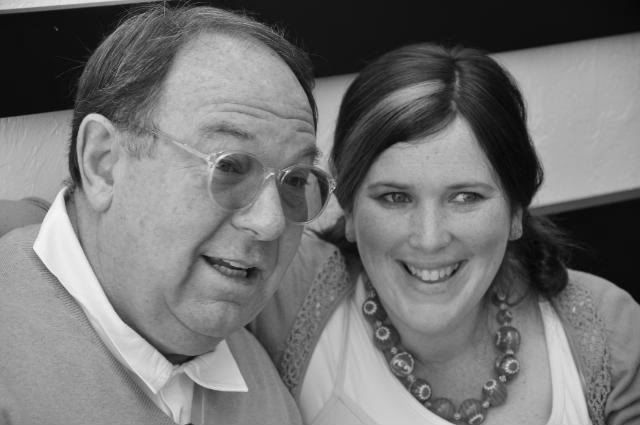 Dad came later. Better than never.
Jesse and Lindsay stroll downtown after lunch. Lindsay is due with their fifth child in August, a daughter.
Yes, I said fifth child.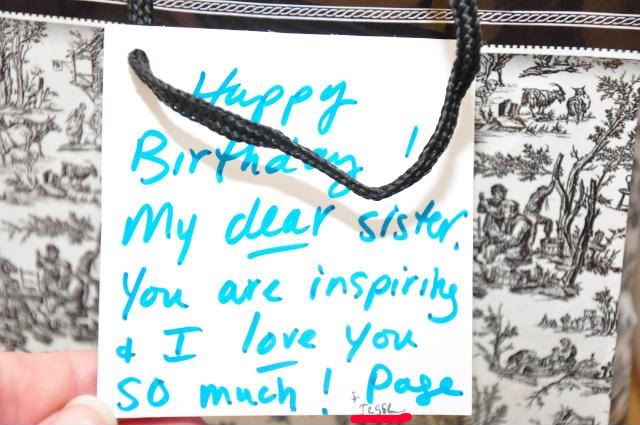 Speaking of Jesse, later I noticed he tried the whole, "Add your name to the gift tag" trick.
Better luck next year, Jesse.
March 13, dinner at Sundance Grill Room with my best friend Wendy: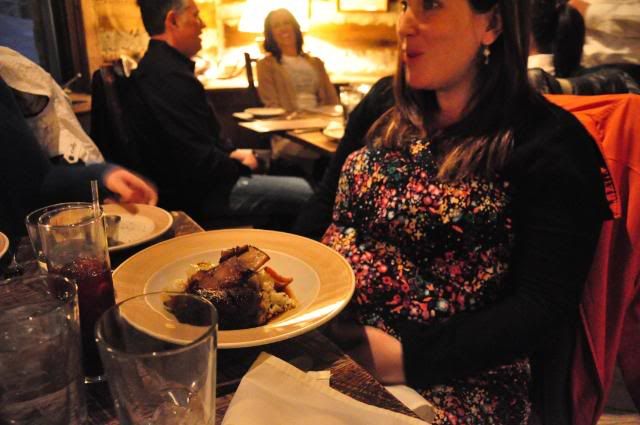 Server Nathan talked me into the short rib pork.
Oh mighty, it was the best Sundance Grill plate I've had in thirteen years. Risotto and some sort of heavenly gravy. Too bad I am short on my own ribs these day, or else I would've consumed the entire dish.
More photos:
Travis, Wendy and I just devoured the starters.
Oh, I love being complimented (again).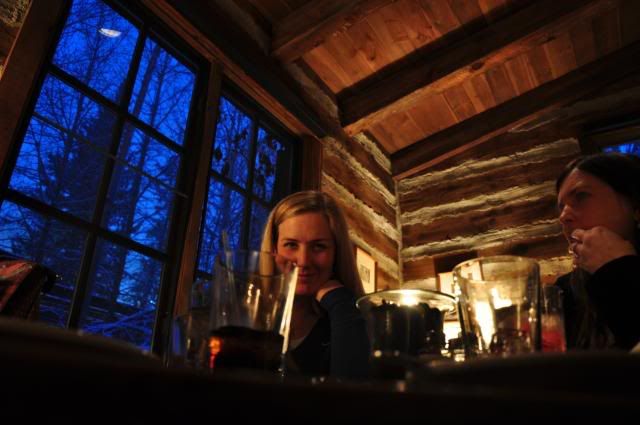 Oh, Wendy loves the camera.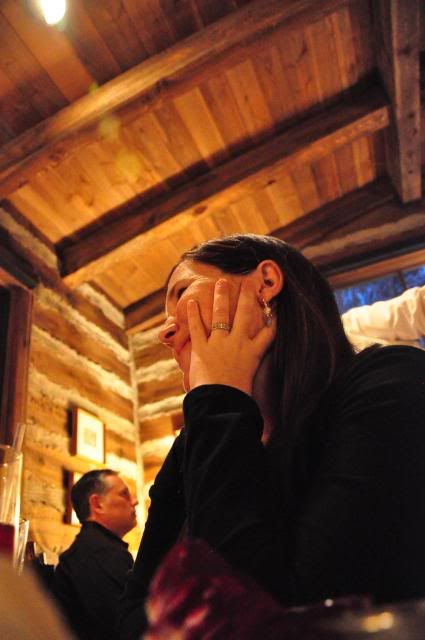 Birthday earrings, love Wendy.
It was really snowing up at the resort. But it is never too cold for a HOT photo like this, cha cha cha cha.
Anyway,
I'd like to thank
everyone who was involved in celebrating with me this week.
Mostly Chup.
He's the best.
He's also 14 inches taller than me.
(Next year I am asking for stilts.)