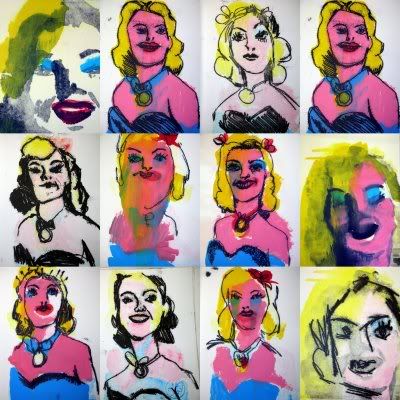 Hey Provonians,
It is nice to be back.
Last week I went to the opening reception of Emily Fox's student art show "Fabricating Womanhood" at the HFAC on BYU campus. Emily is finishing up her master's degree in printmaking, and this show was her final project.
It was most intriguing. And I am sorry I am posting this news when tomorrow is the last day of the show (go see it!) (you should!) (Gallery 303!) The whole exhibit is a literal multi-media living room surrounding themes of womanhood and the stereotypical mid-century homemaker.
It was so fascinating to me, I arranged for Emily to take a personal tour with the young women in my ward--which she did with thought-provoking questions included. My hope was to expose the teenage girls to culture, thought and educational opportunities.
Thanks to the high volume of intelligent students in our midst, we can take advantage of these budding artists, scientists and scholars, to have them help us inspire our youth to do great things. I am grateful Emily was willing to take the time, and I hope we engage in more activities like this in the future.
Yet, another advantage to living here in Provo.
Thanks Emily!
See Emily Fox's portfolio
here.