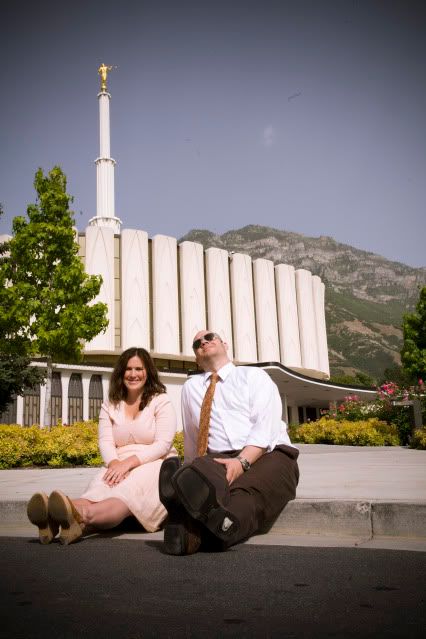 Chup and moi in front of the Provo Temple by Michael Wiltbank.

21-39:
21. Walk around the Provo Temple grounds.
22. Eat breakfast at Magelby's, drown your plate in their syrup.
23. Walk the boardwalk at Bicenntenial park and learn about the wetlands.
24. See a performance at the Provo Tabernacle.
25. Or eat lunch on the Provo Tabernacle lawn while people-watching downtown.
26. Jog a mile indoors at BYU's Smith Field House indoor track.
27. Buy fresh tortillas for dinner at Mercado Latino.
28. Check out Fort Utah, fun times for the kids.
29. Find a treasure at Soel Boutique in the Riverwoods.
30. Spend an afternoon at BYU's Museum of Art.
31. Catch a show at Velour.
32. Buy a bouquet of flowers at the Flower Basket.
33. Order a hot plate of fries at Stan's, repeat if you must.
34. Walk from Ron Last Park to Bridal Veil Park, pat yourself on the back.
35. Try a mango lasse at Bombay House.
36. Stroll around the
Maeser
neighborhood to look at the historic bungalows.
37. Have a shake pie at Sammy's.
38. Go to
Startup's Candy co.
and buy the world's first candy bar with a filling--the Opera Bar. Also buy a box of Magnolias.
39. Check out all the happy pets at Jay's Jungle downtown.