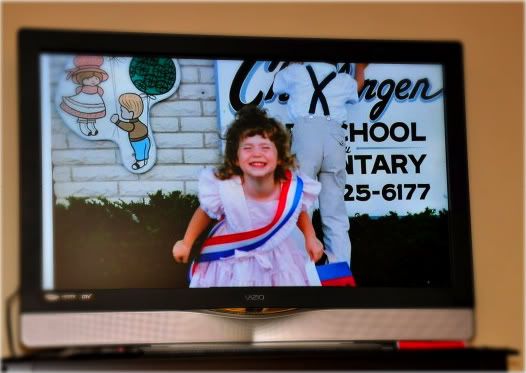 Chup came home from work before dark.
With a bag of wasting wheat bread in the cupboard I figured tonight would be nice for The Chief's maiden Feeding the Ducks adventure.
We drove to BYU's Betrand F. Harrison Arboretum and Botany Pond (on 800 North) and were more-than-welcomed by a flock of ducks. White, mallards, black, brown--so many species, sizes and honks. Do ducks honk? Or quack?
The hungry feathered beasts devoured our donations. The Chief didn't completely understand the concept, but in the spirit of giving he'd share piece and eat the other. And belly laugh with joy. Chup caught it all on his i-phone, like the daddy of 2009 that he is.
After that it was time to eat, but what?
"Should we get yaki soba, in honor of last night?" I suggested.
In an attempt to feed his family last night, Daddy brought home ingredients from
Many Lands
to make yaki soba--a Japanese noodle dish. At the end of hours of preparation, we sat down to eat and realized the noodles had been ruined by too much Bulldog sauce and not enough Worcestershire sauce. After trying to resurrect the meal, we ended up going out for tacos. A small edible tragedy.
Chup drove the car to our favorite place for yaki soba, katsu curry and katsu don--
Damae
Japanese Restaurant in downtown Provo. After ordering I ducked out for some quick shopping at the neighboring antique shops--I am in need of quirky wedding presents. As I walked downtown I fantasized about doing all my Christmas shopping on Center Street on some snowy evening. Wouldn't that be a dream?
Back at Damae, as The Chief's legs dangled off the highchair, we fed him miso soup, sliced oranges, teryaki salmon and bits of gyoza and egg roll. If food is worthy, The Chief will give it all his attention and digestion. Damae is The Chief worthy. Before he had finished off the last bit of his curry, Chup announced he'd need a frozen dessert.
So we paid the bill and headed up a couple shops to Maestro's, where sadly we saw the closed doors and the notice that they are closed for an undetermined amount of time. And we weren't the only ones disappointed, a small group of people were outside consoling each other. Please bless Maestro's will live.
On the way back to Retro House we saw Christmas lights on a duplex on 9th East.
"Pretty lights!" We sang to The Chief in the backseat.
At home I turned on the
City Council meeting
as Chup prepared himself for
home teaching
. When The Chief took control of the tv remote we were directed to our recorded episode of
So You Think You Can Dance
where we saw a photo of Utah Valley native
Ashleigh Di Lello
as a little firecracker standing in front of the Challenger School in Orem. Orem is nice.
But Provo is totally on the
hot tamale train
.
xoxo