It is getting closer to Provo's Big Election.
(Voting is November 3rd!)
Chup
and I have done a lot of thinking, talking, debating and deliberating and I think we're ready to make our choices.
For me, the candidates I choose to support have a strong stance on neighborhood issues.
We have a neighborhood that is susceptible to multiple rentals, absentee landlords and home abuse due to stuffing too many people into one address. Many of Provo's neighborhoods have the same threat. Because we'd like to raise our children here for as long as we can, we need someone who will fight to keep our neighborhood a neighborhood--one with growing families and thriving community. I think the best way for this to happen is to elect officials who support zoning and enforcement of zoning laws--specifically with single family rentals (great!) and home owner occupants in properties with accessory apartments (super!)
I have watched what my mother was able to accomplish in her short term as a city

councilmember

.
She worked hard to set restrictions on how much can be done to monopolize our neighborhood (and
allow for chickens
). I'd love to see her pass the torch to my dad,
Steve Clark
to work with the city council to continue to protect and preserve neighborhoods all over the city. Here is what he has said about strong neighborhoods:
National studies on demographics and crime rates show that the most important predictor in reduced crime is zoning enforcement. As long as there are predictable and enforced boundary characteristics, there is no real difference in the crime rate in sections of cities and neighborhoods where there are rentals or businesses. Similarly, statistics show that social disorganization stems from common decline within a neighborhood. Protecting neighborhoods against deterioration, enforcing zoning, and providing neighborhoods with access to a closer working relationship with law enforcement will make Provo an even safer place to raise our families.
We'd also like to work together with the city to encourage home ownership in our area. Here is what
Solutions For America
had to say about home ownership:
There are significant community benefits to

homeownership

as well. Owning a home gives residents a stake in the community and a sense of "

rootedness

" in their neighborhoods (Higgins*; Schubert*). A large presence of homeowners in a neighborhood increases the number and diversity of businesses in the neighborhood and stimulates economic investment (Bipartisan Millennial Housing Commission [

BMHC

]*). Although urban neighborhoods with affordable homes and mortgages may undergo gentrification and quickly become unaffordable (

Goetzmann

and

Spiegel

*), the advantages of attaining a "critical mass" of

homeownership

in a neighborhood are much greater (Higgins*).
(In full disclosure,

Chup

and I have a single family rental property in west Provo. We don't plan on being long-term landlords, but we feel it is important to be responsible for our property.)
Along with my dad (of course) I've chosen to support these Neighborhood Super Protectors:
David Acheson
(also in full disclosure, he is my
bishop
.)
Cindy Richards
(represents district 5)
Coy Porter
So, there you have it. My spiel on who I am supporting and why. One reason it is nice to have my own blog, at least here my opinion counts!
---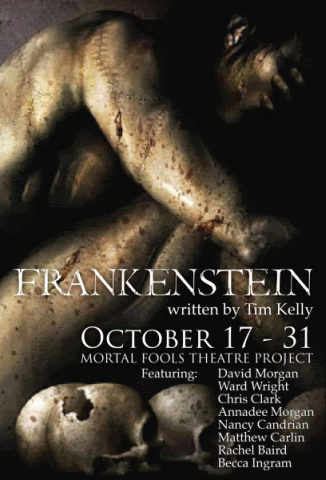 Chup

and I went to see Frankenstein on Friday.
Go. Go this week. I am telling you, it is a treat. I screamed, I jumped, my heart raced. It was good fun mixed with philosophical questions of life, death and the pursuit of happiness. Really. Go.
More info
here.
---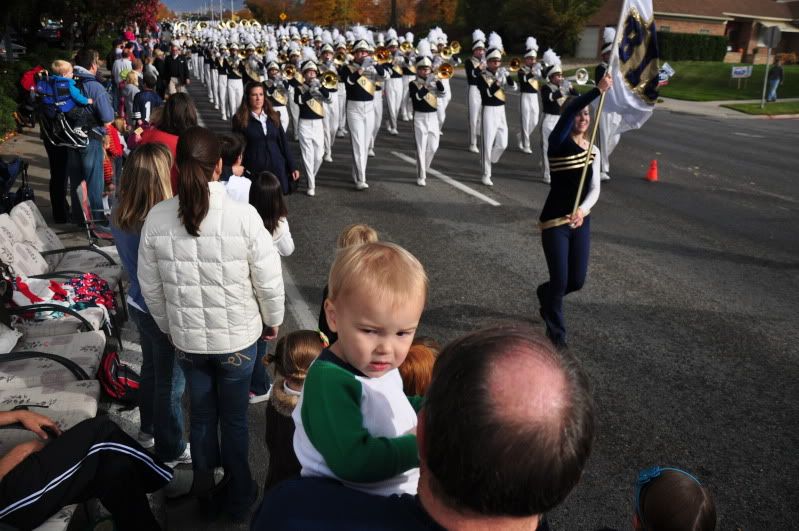 Did you go to the

BYU

Homecoming parade on Saturday?
It is Provo's best kept secret. Short, loud, vivacious, and loads of candy. Plus dancing, singing, marching bands, beauty queens, Cosmo and the mayor on a
Segway
.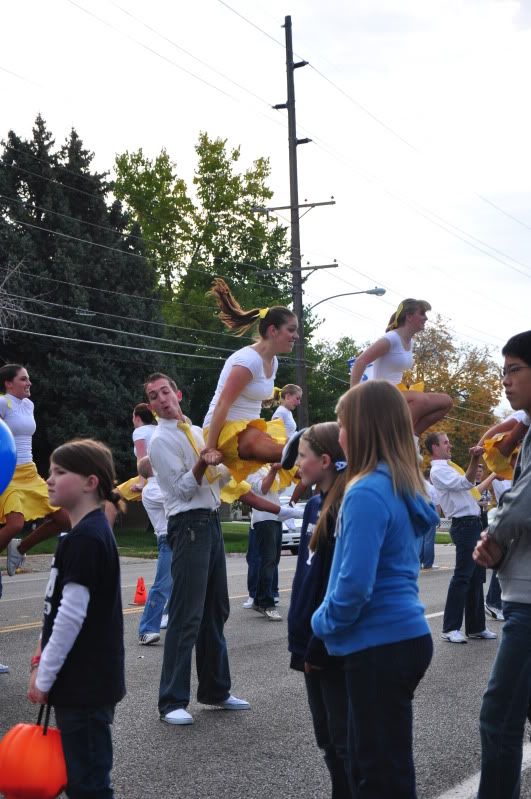 I would have advertised it here on my blog, but then it wouldn't be Provo's best kept secret now would it?
Anyway, we enjoy it: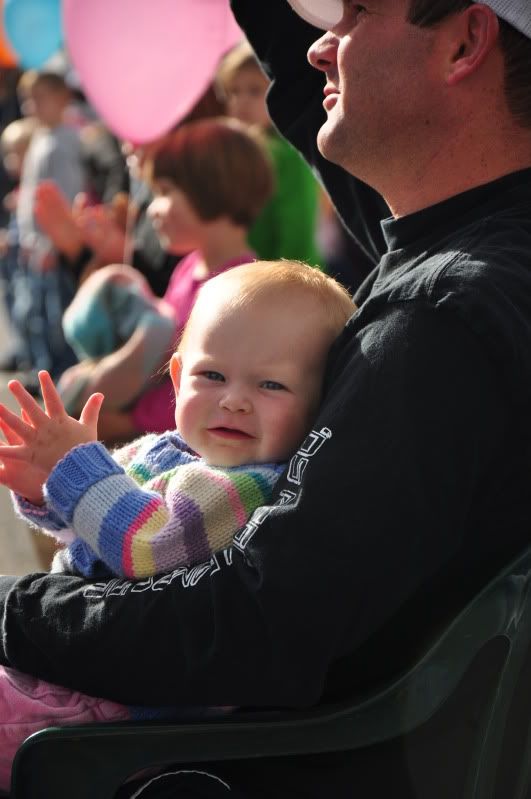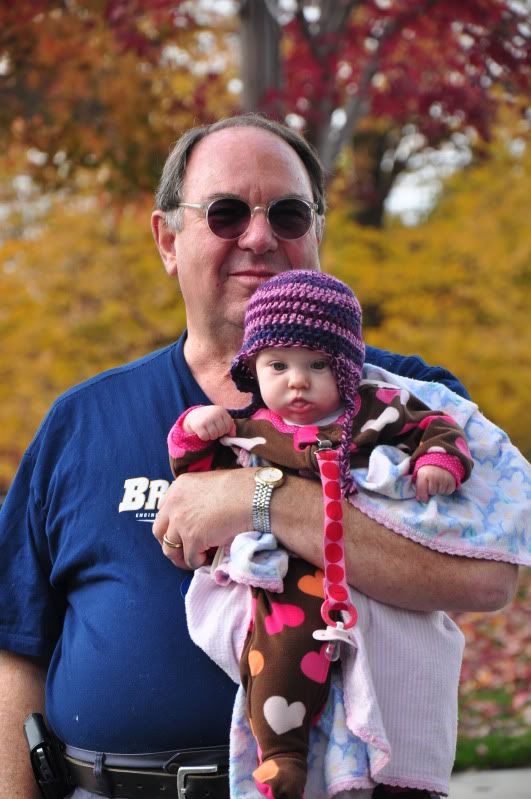 (For the record, it was the best thing about
BYU's
Homecoming--if you know what I mean.) (There is always next year Cougar fans . . .)
---

Laughed at this
Daily Herald editorial
about the Provo Elections. Have you heard about
Pizzagate
? Read it and enjoy!