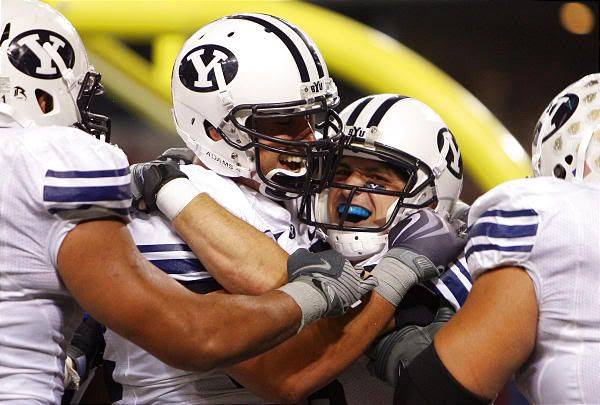 I am sitting in my house
right now listening to the constant reveling going on up and down 9th East. After the game, my also family jumped in their cars and paraded all over town with honking, screaming and Cougar paraphernalia. Provo is alive with celebration!
One of the
biggest wins in Cougar history
!
GO COUGARS!
*image of win from desnews
One hour later: Now I am hearing blaring music, fireworks and more reveling! And to think, all of this without an ounce of alcohol. We are crazy.