Photos taken in 2005
on the eve of my mother's city council election

My siblings
have been so sweet to write tributes to our dad before tomorrow's municipal primary (
Matt,
Steph)
. So, you know, to keep up with my status as favorite child, I guess I should do the same.
When I was in high school I thought maybe I'd run for some public office someday. You know, follow in my old man's footsteps. I decided to apply to
Girl's State
. There were forms to fill out, a background check and a rigorous interview. Somehow I passed, and months later I was on a bus headed to SUU for a week.
I really thought I was going to love the experience. Making friends from all over the state sounded exciting. It didn't take long for me to get extremely homesick--even though I had done these sorts of excursions before. The week was so lonely, and it dragged like Saturday night. I called home every evening, trying to sound like the strong political hopeful I wanted to be, while fighting the blubbering voice inside.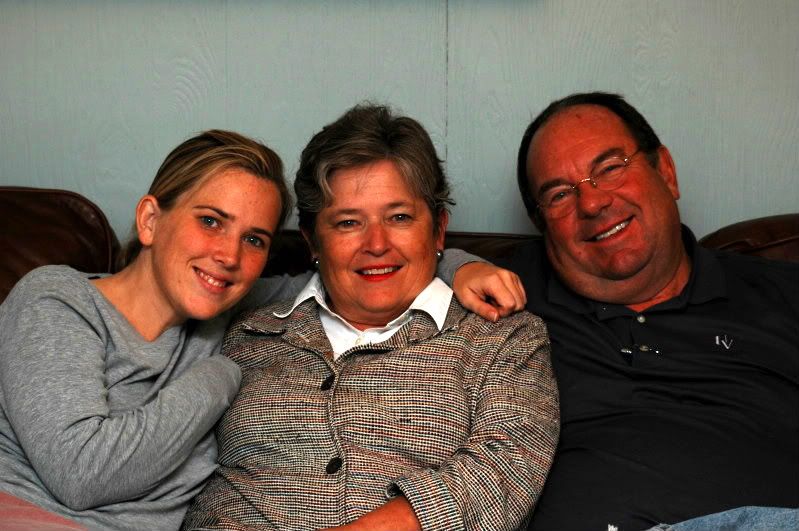 The point of Girl's State is to introduce young women to the invigoration of state politics. There are mock elections throughout the week, and at the end of it all a governor is elected. Point being, to prime future civic leaders. At some point I decided to run for a representative in the house (the position my dad currently holds). Somehow I gathered all the pride left in me and threw myself at people to get their votes. Pathetically I somehow won.
On the last day of Girl's State there are commencement services. Some female big wig from Capital Hill comes and cheers on the female political form! Hooray! Parents are invited to attend and it was noted that I would be sitting on the stand for being a state representative. At that point, there was nothing I wanted more in this universe, not a boyfriend or a Polo wardrobe than I wanted my parents to come down. To see me on the stand, to show them that I did my best, won an election, and then TAKE ME HOME.
Growing up in the middle of a big family didn't always guarantee that my parents could drop everything and drive three hours down state to pick me up and drive three hours back. Especially when a bus was headed that direction anyway. But when the day came, I sat on the stand and looked out in the hot events center to see my parents waving their programs back-and-forth across their faces.
On the way home my Dad expressed how proud he was of me. How I bucked up and didn't quit. He taught me that even though it is hard to put yourself out there with your pride and your hope, it is worth it to be a public servant. To help people and communities. His approval, and that discussion made the whole week worth it.
I feel the same about him and this mayoral campaign. I am so proud of him.
Vote Steve Clark for Mayor tomorrow!