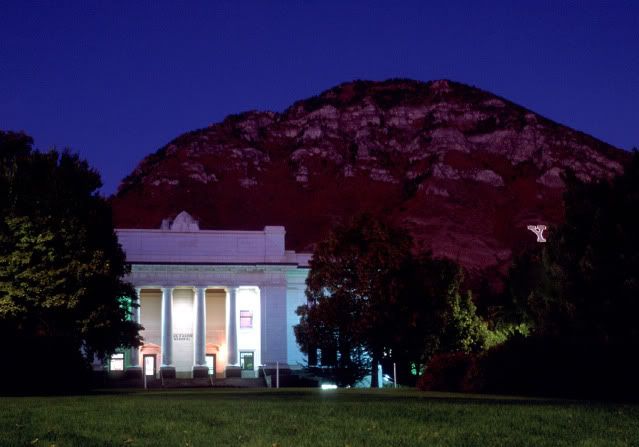 Saturday is going to be memorable.
First of all, I am on a panel discussing Stay At Home Mothers at the
Salt Lake Sunstone Symposium
. Anyone out there going to the symposium? You? Maybe . . . you? How about you over there?
After that, I might try getting into
Forage
, a new restaurant started by a friend's husband. It's getting nice
reviews
. (Thanks Vance!)
In the cool of the evening I will join other well-wishers in climbing the belly of Y Mountain in commemorating the survival of my sister and brother-in-law in last year's airplane crash. You can read more about in this
Daily Universe article
.
And while you are at it, you might as well read the best of
Police Beat: spring and summer
. And if you go that far and read the Police Beat, you might as well tell me your favorite account of "crime."
Crime in Provo is serious, Neighbors.
(Post Script. If you say efy and marijuana, you are on my team.)