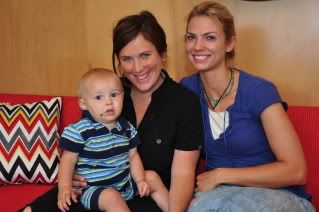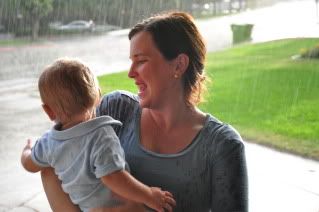 Did you love the rain last night?
The double rainbow? The smell of rain on pavement?
Last night I attended a "Meet the Candidates" night for the mayoral race. It was an eye-opening evening, I enjoyed hearing different points of view. Of course, Steve Clark has my vote (experience, experience, experience PLUS HE IS MY DAD) and I like the energy of Don Allphin too. I hope to go to more of those forums, they are interesting and I feel like I'm doing my civic duty.
Speaking of my civic duty, I was interview by the divine Mrs. Gledhill for her Tree Streets Tuesdays. The interview included her coming to my house and making The Chief and me guacamole. Oh dinner rolls, The Chief loves Mrs. Gledhill's guacamole. And I love Mrs. Gledhill.
You can read my little interview
here
.
Want My Dad's button?