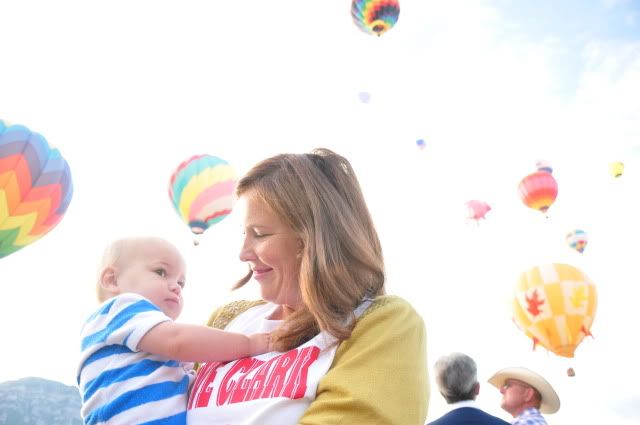 I am still buzzing
after the weekend of delights. The early morning balloons, the breakfast burritos, the grand parade, the family picnic, the three-hour nap, the Stadium of Fire, the burning patriotism in my bosom. This may be the weekend I will always remember as the one where I first fell in love with Joe Jonas. Who knew he was so cute?
Here are some of my favorite of our weekend photos. If you look at the end of this post, you will see that Chup and I are holding a photography contest for all the masses of photographers in Utah County. Yes, step right up!
Downtown on the eve of the big day: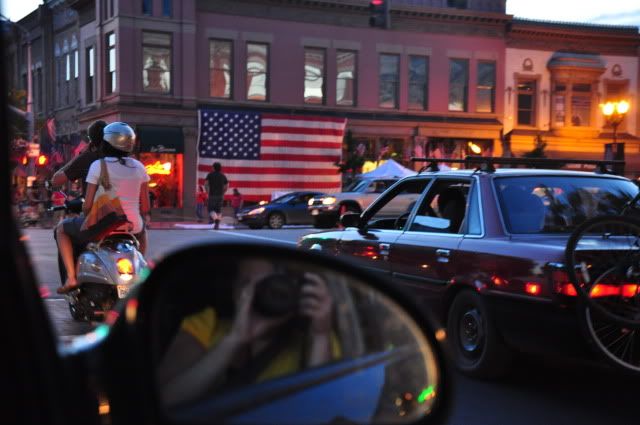 Mama balloon with her baby balloons:

Diagonal balloon and Y Mount:

Captain America doesn't come to just any old parade: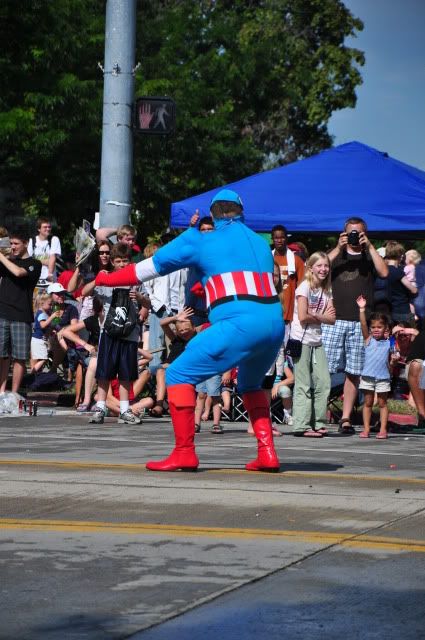 Can you tell we're big fans of that Steve Clark candidate?
Please Enter Our First Ever Photography Contest:
Did you take pictures of your family enjoying Provo's weekend festivities?
If so, post them up on
your
blog,
include a link to
this
blog,
(or our button)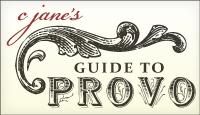 plant us a comment in
this post
saying something like,
"Dude, check out my daughter feeding our dog a snow cone at the parade!"
and we will follow that link to
your blog
to check out your photographic brilliance.
On Friday, Chupa and I will decide our favorite photo of all,
and award the winner with a
dinner for two at Rooster.
Yes,
this

Rooster
.
(the lava cake is worth the entry, I promise you this.)
Please enter (we've never had a photography contest before--did we mention?) and good luck!