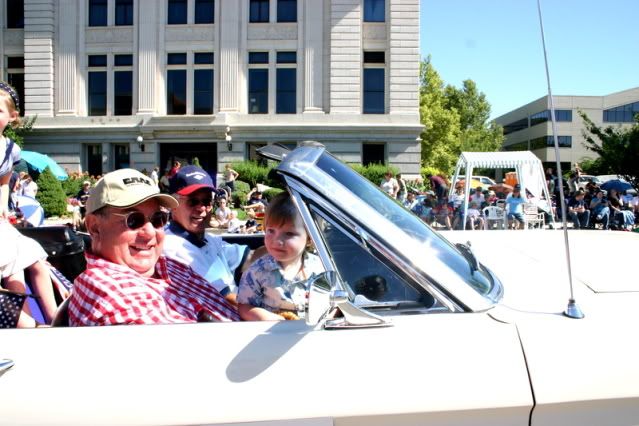 My final answer is this:
the best part of the Freedom Festival is coming together as American citizens to celebrate the birthday of our nation. I love the vibe of downtown's fair and thrill rides. The blocking off of Center street for the pedestrian view of the excitement. I love running into old friends at the mini donut booth. Hearing the anticipatory fireworks going off around me at night.
We are making plans to do it all this year. By midnight on the fourth I am sure our bodies will be aching for slumber and tired of the fun. In our family there is a saying we pass amongst ourselves as the festivities wrap up.
"Before you know it, it will be Christmas."
But before Santa comes, I want to also wish my father a Happy Birthday. His passion for politics and change must've been present in the womb, he decided to enter this world on the Fourth of July. A true Yankee Doodle Dandy, a funny man with an good heart. If you see him in the parade will you join me in wishing him a happy day?
He's 52. In case you were wondering.
Happy Fourth of July everyone!
I hope to see you around this weekend!