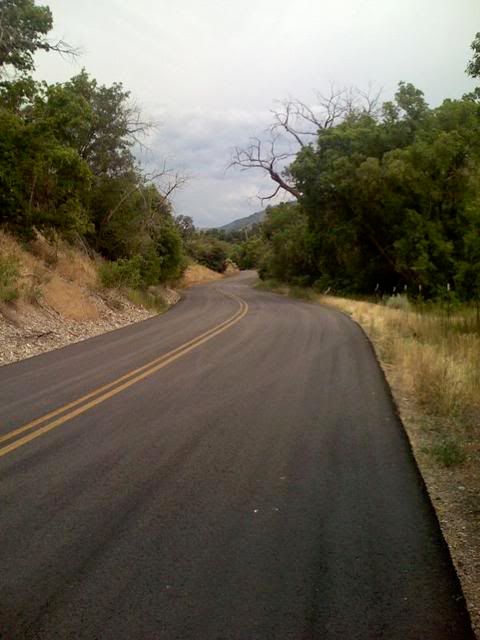 I haven't posted
to my Provo blog since last Friday? How can this be? I will never win Mrs. Provo if I don't do my proper postings. How will the Osmonds discover me if I have a rusty blog?
Truth is, I haven't had time to post because I've just been having so much fun (so much fun Mrs. Provo judges! Wink! Wink!) On Saturday I took my son up Provo Canyon where he pointed out the window like a toting cowboy in a wild western as we drove along. When we approached
Bridal Veil Falls
I thought he was going to faint. And he does faint, my son, so I didn't put it past him.
Water? Falling down gigantic rocks? What? Nobody told me about this earthly delight! Hold breath! Hold breath!
When we arrived at
Vivian Park
I was surprised to see millions of people there. Were you at Vivian Park on Saturday? Were you there with seventy thousand of your family reunion/roomates/Twilight Facebook friends? Did you have an inner tube slung about your shoulder? Was that you?
Our point in passing through the canyon and the park was to scurry on up South Fork where we were meeting cousins for a day at their cabin. We passed a picnic of people at South Fork park and heard good times from hikers at Big Springs Hollow. It was hot and yet, being away from the city with canyons of cleavage and a delightful stream (good for keeping the watermelon cool) made it tolerable. Tolerable and incredible. All at once.
At the cabin we hiked to a small pond where the younger children painted each other with black mud as the older children floated in inner tubes. I watched my son dig through the layers of rocks as water appeared in his holes. It was our mountain beach equivalent, we splashed, and swam and laughed at gray fish under our feet.
When we were tired from all the afternoon sun, we headed west back home. As we passed Conrad Ranch, a bride and groom were out taking wedding pictures while a lady with a tiered cake wobbled by. I knew in a couple hours the sun would start to set and the ranch would be lit with tiny white lights. Always a magical setting for a romantic country reception.
My baby was asleep by the time we landed at Vivan Park again. We waited for fifteen minutes to exit the park. Could you carpool next time?
In fact, next time let's do s'mores. I am going through an obsession with chocolate, graham crackers and marshmallows. It is not good for my Mrs. Provo figure.
But hey.